Bunny Girl Zaya Blade is guarding her melons from invading cows. She has to carrot three cows of a kind to make them disappear. Try to keep them from stealing the fruits of her labor!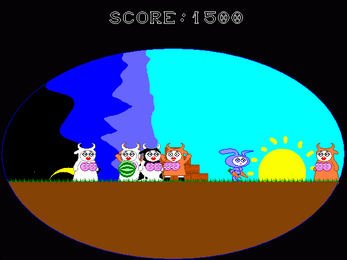 ​
It's a small and short game that quickly gets hectic and needs both strategic thinking and quick reflexes from the player (luck, too).
I've written Zaya Blade back in 2007, and now it's
available as pay-what-you-want on itch.io
.