This is a beta version of a casual word trivia game I have been working on for the last 5 years on and off. I'm targeting the Android platform for my first release and have included a link to the beta Android version currently in the Play Store. I'm looking for feedback about the game to help make improvements before the final release.
WhoDat Link to Playstore
Game Bio:
Exciting and fun guessing game of the "Who's Who" of famous people from around the world JOIN THE FUN NOW!
★ENDLESS FUN WITH 2000 CHALLENGING LEVELS!★
Can you guess the famous people and unlock all the levels? Countless famous and notable people from athletes, movie stars and politicians both living and dead are waiting for you to unlock!
★PURE, INSTANT FUN★
No registration, no complicated rules. Just start playing and have fun!
★SIMPLE AND HIGHLY ADDICTIVE GAMEPLAY★
What is the name of the person depicted on your screen? You are provided clues about that person such as the:
1. CATEGORY: for which they are famous for.
2. HINT: small teaser about the accomplishment that has made them famous or notable.
3. BIRTHDATE: the day they were born .
4. DEATHDATE: the day they died if applicable.
A picture of the famous person is also provided so you can guess WHODAT person is and WIN!
★HINTS ARE AVAILABLE ★
Don't worry hints are available to help solve those tough levels.
Hints can either remove letters that are not part of the person's name or correctly add a letter.
Screenshots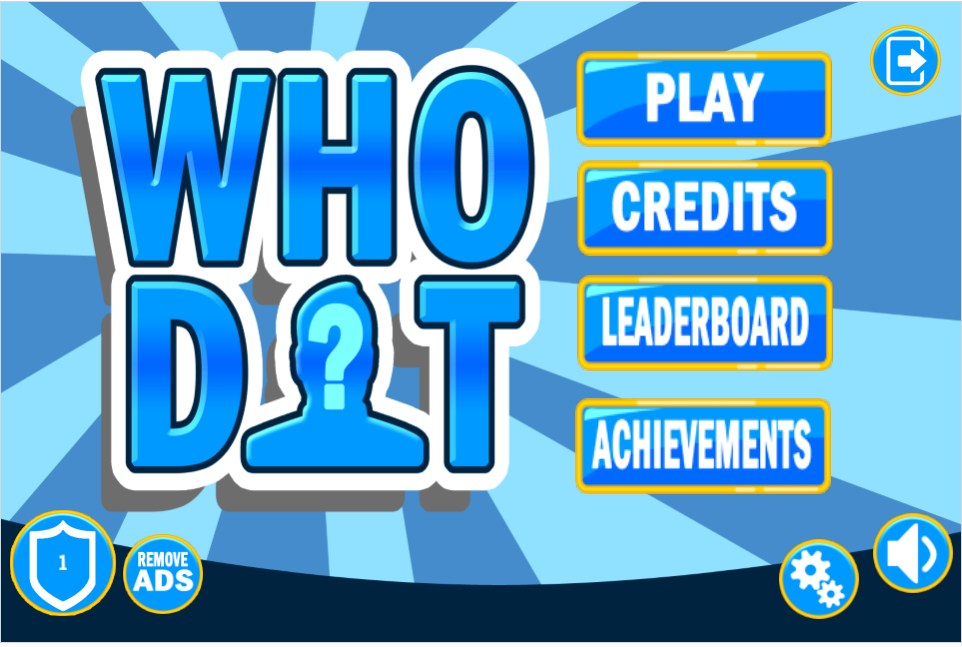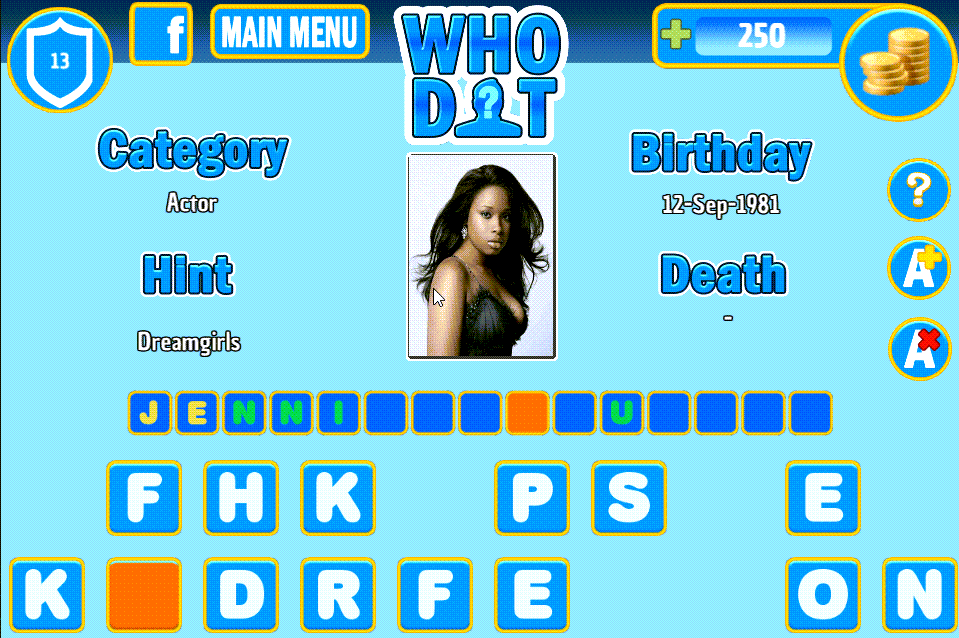 Video