​
ÜberHot
is a low resolution Top-Down Shooter where time moves only when you move. This game features intense action of you controlling a special agent who mows through his enemies using his pistol, dodge roll and the ability of stopping time.
Story:
The great prince of Nigeria has been kidnapped by very infamous villains and you have been offered a reward of one million dollars to liberate him. One of the villains had received an email claiming that sending only 100 dollars to the prince would make him get 10,000 dollars in return, which never happened leading to the villains taking action. You are going to save the prince, and no lives are going to be spared in the process.
Description:
You control the most badass dude on the planet through 4 levels of blood spurting, fast bullets and total havoc. The gun in your hands is the trusty ol' Kolt 911-handgun, which comes with such attributes as custom sound effects and a magazine the size of 5 bullets. You also have the ability of dodge rolling at your disposal, it's useful for smashing through windows and dodging those projectiles that are constantly flying at you. One of the most impressive aspects of the game is the large variation of sounds made using only a mouth! Also I couldn't afford a real graphic designer so I went with the best graphics that I could produce.
Controls:
Pressing WASD-keys makes your favorite agent walk everywhere. You can dodge roll in the direction you're walking in by pressing the right mouse button. Use your mouse to aim around with your Kolt 911-handgun and left mouse button to fire ( be sure to have ammunition left in your magazine! )
This is my submission for the #makeitSUPERHOT competition at ModDB.
ModDB Page:
http://www.moddb.com/games/uberhot
Download:
http://www.moddb.com/games/uberhot/downloads/berhot
Screenshots & GIF: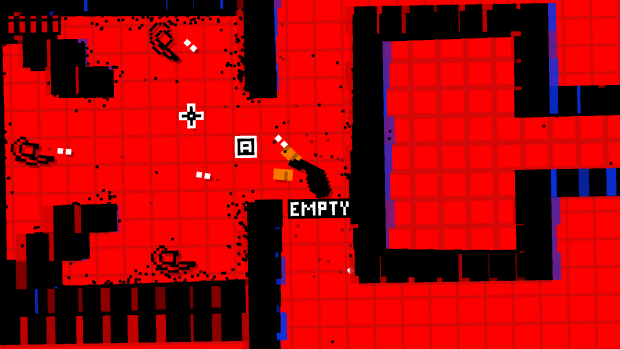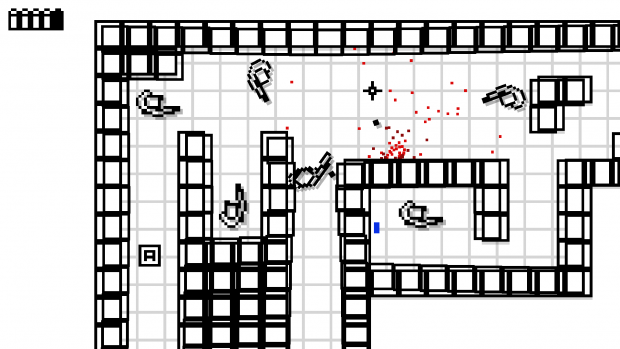 [spoiler/]