TMC LUX Lighting Engine
DEMO
Outputs
: Windows, Windows YYC, Android Compatibility Mode Option Available in Engine
Type
: Engine
Included
: Lighting Engine, Texture Normal Tool, Platform Engine, Top Down Demo.
Asset Store
:
https://marketplace....lighting-engine
Getting Started: HERE

Cel Shading and weird color blending:
http://gmc.yoyogames...85392&p=4925307
Old Forum:
http://gmc.yoyogames.com/index.php?showtopic=685392&p=4925307
UPDATES
V1.0.1:
http://gmc.yoyogames...85392&p=4925337
GMS2
Notes
Picture In Picture GMS2 2.1.5.246 bug fix
Array Too Large for Shader Error FIX
_spec Shaders math fix
Related Tools:
Convert your blender or Google Sketchup or other model to obj then use
GMModelFix:
http://gmc.yoyogames...howtopic=397461
to orient, sort the facet and generate vertex normals on the model
and use
d3d22d:
http://gmc.yoyogames...howtopic=598939
to load the model and generate texture normals for 2d sprite
Description
:
The TMC LUX Lighting Engine consist of 4 shaders to do texture normal lighting with specular and ambient occlusion as extra rendering options. The lighting engine also has a sprite based lighting engine and shader which can be used for nice ambient effects such as light coming from a window. this sub system does not depend on a texture normal. Also include is a basic shadow system which.
The asset also comes with Preview/Fix Tool with a few necessary features such as converting a grayscale heightmap to a normal texture, flipping the normal texture color values arround and other basic image manipulations.
Perhaps the second best feature included in the asset is the platform engine which supports slopes and moving platforms.
Features
:
Texture Normal Lighting Engine
Sprite Based Illumination Engine
Simple Shadow Engine
Robust Platformer
Preview and Normal Manipulation Tool
Virtually limitless number of lights in the room*
Virtually limitless number of Sprited Lights in the room*
1000 lights in view*
20 Lights per rendered sprite/primitives*
Ludicrous number of sprited lights in view
Layered system to have different layers of illumination
Sample objects covering all basis
Z support for positioning lights in actual 3d space
Cel Shading, Multiple Levels of Smoothness
Android Compatibility Mode Option Available in Engine. My phone can't run this and surely others can't while other may so I made sure the system and subsystems can be disabled without effort
*Though the system allows for a quasi limitless number of lights in your level, only 1000 lights in view and 20 lights per instance can be drawn. a limit that cannot be reached ATM unless you have a super-computer however the sheer number of lights in view will overwhelm far before you reach the speed limit of most decent PC as long as you don't try to render the entire room with a million lights. As it is with everything a right balance has to be achieved with the view size, room size and number of rendered lights and instances
With this asset I offer access to my slack tutoring group for private support, simply email me to set you up.
THINGS TO BE AWARE OF
The asset texture group I used in the test was not exported, or should I say the sprite's group was not reset to default so the demo sprites will merge with whatever group Studio decides in your project. Just go through the demo sprites and reset the texture group to default...
Remember, for most optimal rendering, use the texture groups feature to group your sprites and images properly and set the group to no-cropping, no re-scaling. Please beware of the texture grouping parenting. it's a bit hiffy and if you use the feature you may end up with your sprites spread all over the texture pages. children groups are split in favor of the parent texture group page when studio packs the sprites on the page.
For best performance it is best that all your images related to a render be on the same page. In the case of the animation, it is best that all images required by the shader, the diffuse (sprite), normal, specular, occlusion be on the same texture page as opposed to have a texture page for each image. I tried taking advantage of the other texture gpu slots (which occurs if you draw through a shared and pass extra images and those are not on the same page as the source) but this proved very inefficient.
Youtube:
Features Overview
SHD Platformer video
Playlist showing the evolution of the system
https://www.youtube....EL7hIm_Lh-BRMx2
Screen Shots
: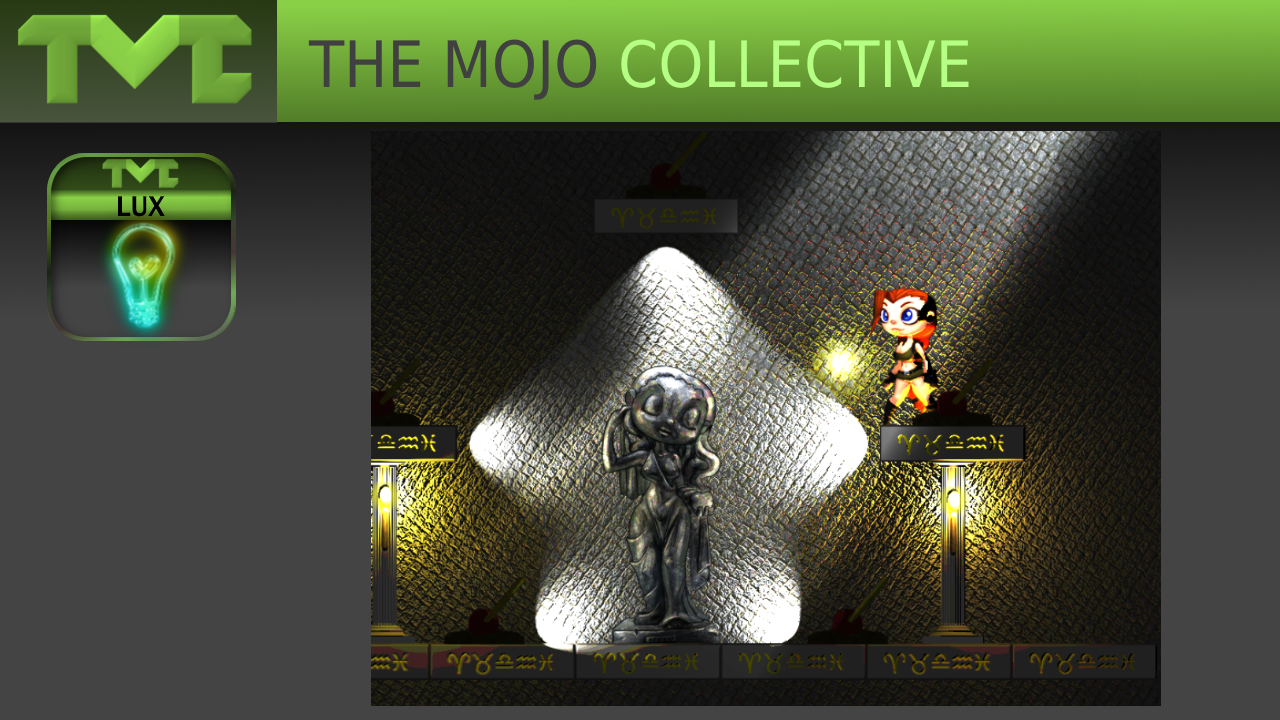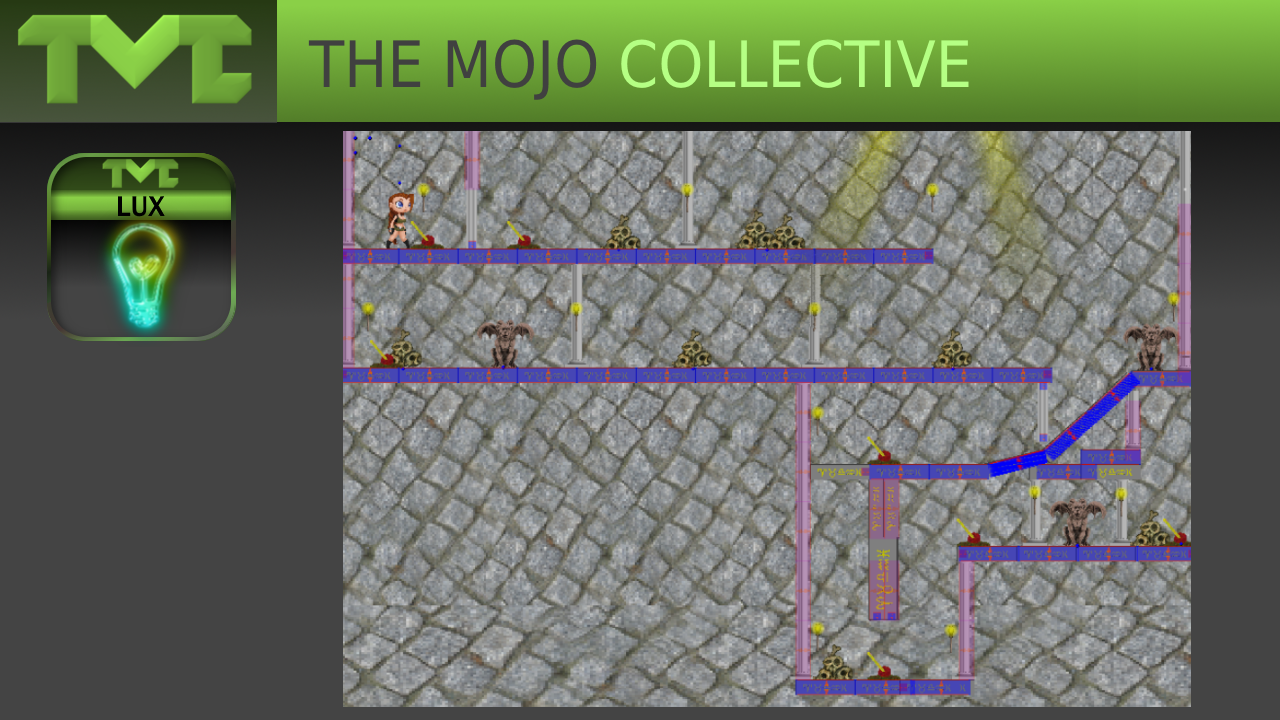 Please read the READ_ME_NOW script in the asset for help and please don't be afraid to post any question if you need help adding the system to your game
Last edited: