Hello everyone,
This is the first time I've properly released a game, it came out a couple of years ago, and has had some revisions since then, I've decided to show it on here to hopefully get some feedback on it while I work on my second game.
Title:
The Tower Defense Factory
Platform:
Windows
Version:
1.6.0
Last Updated:
28th May 2018
Price:
Free, optional donations
Link to game + download:
https://oliver-stogden.itch.io/towerdefensefactory
Features:
4 Player, locally, via LAN, or via the Internet
Competitive and Co-operative maps
Level Editor, with automatic file transfer in networked games
Randomly generated maps
4 turret types
Up-gradable Turrets
30 enemies to face
3 superpowers
12 pre-made levels
Xbox 360 Controller Support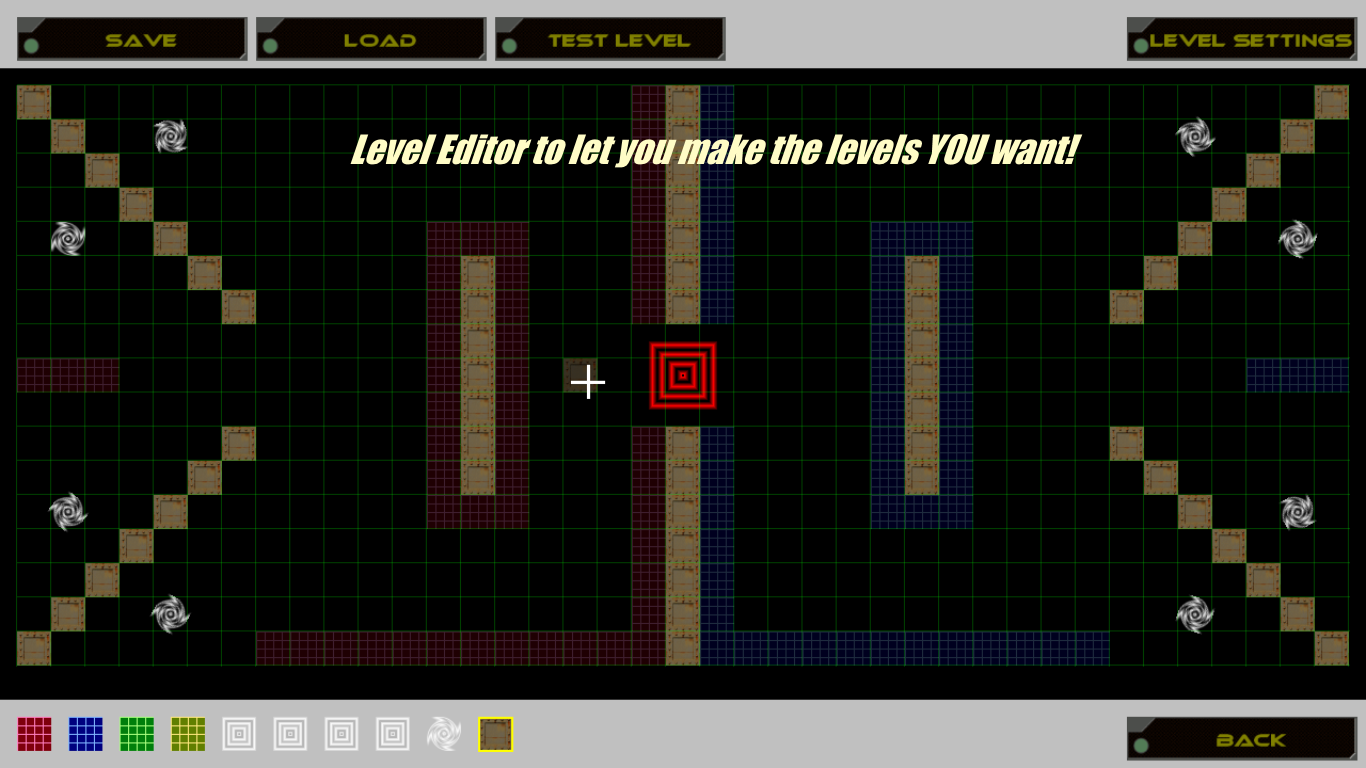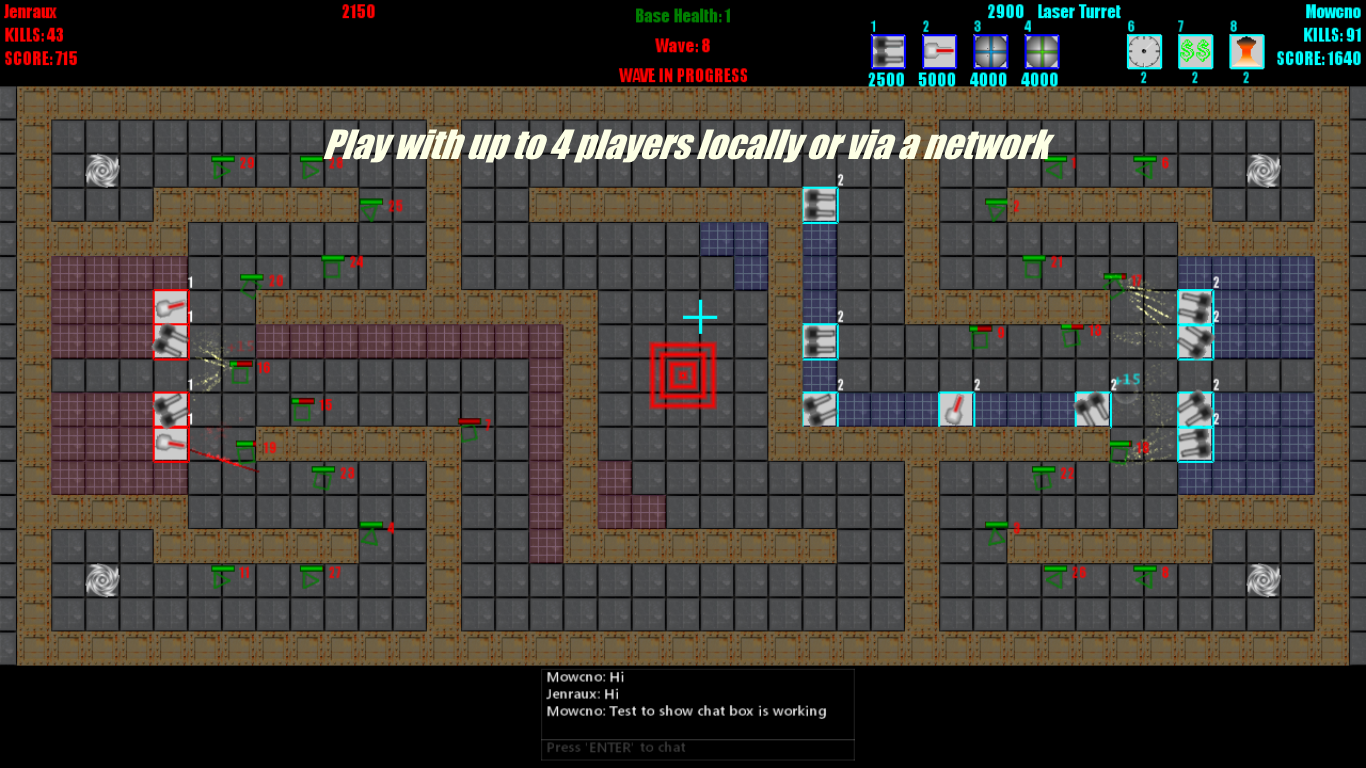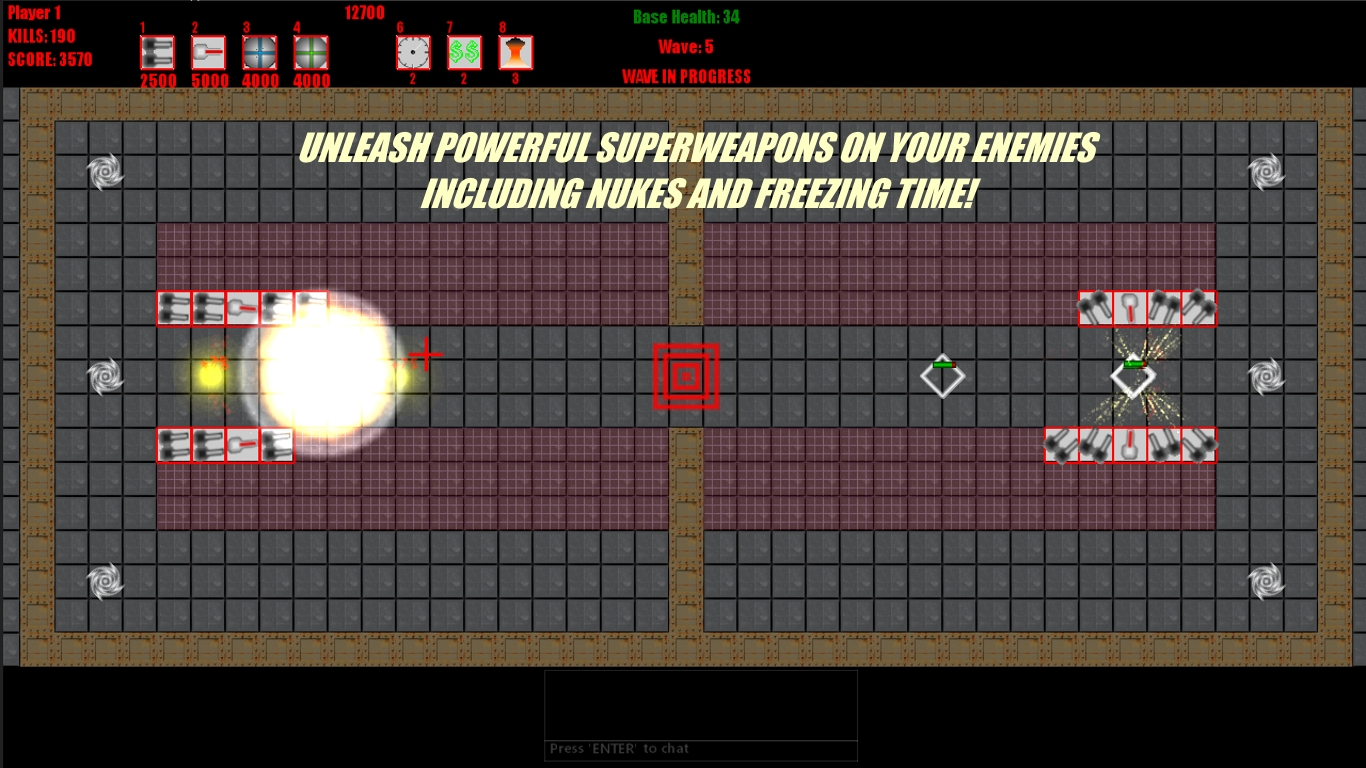 The game is available for free, optional donation is always appreciated if you feel the game is worth it and wish to support future games.
Would love to get some feedback and any bugs you find!