Latest Alpha version can be found here:
Itch.io Link
(Unzip to its own folder and run the executable)
Follow me on Twitter for updates.
Devblog slash changelogs found here.
Hello GMC! I haven't really posted much here in a while, but on my last project I remember getting some great feedback from this community. So I'm back with another ambitious (most likely over-ambitious) project for you to take a look at.
This strategy/simulation has you constructing a little mining and trading operation out of structures built in space. Miners and Trade Ships make you rich, and then you can spend your riches on Police ships to do guard duty or Mercenaries to go on the offense or generally cause a ruckus in the solar system. Explorers and Research vessels will gain you bonus Research and you'll also get some free Research for each system you complete.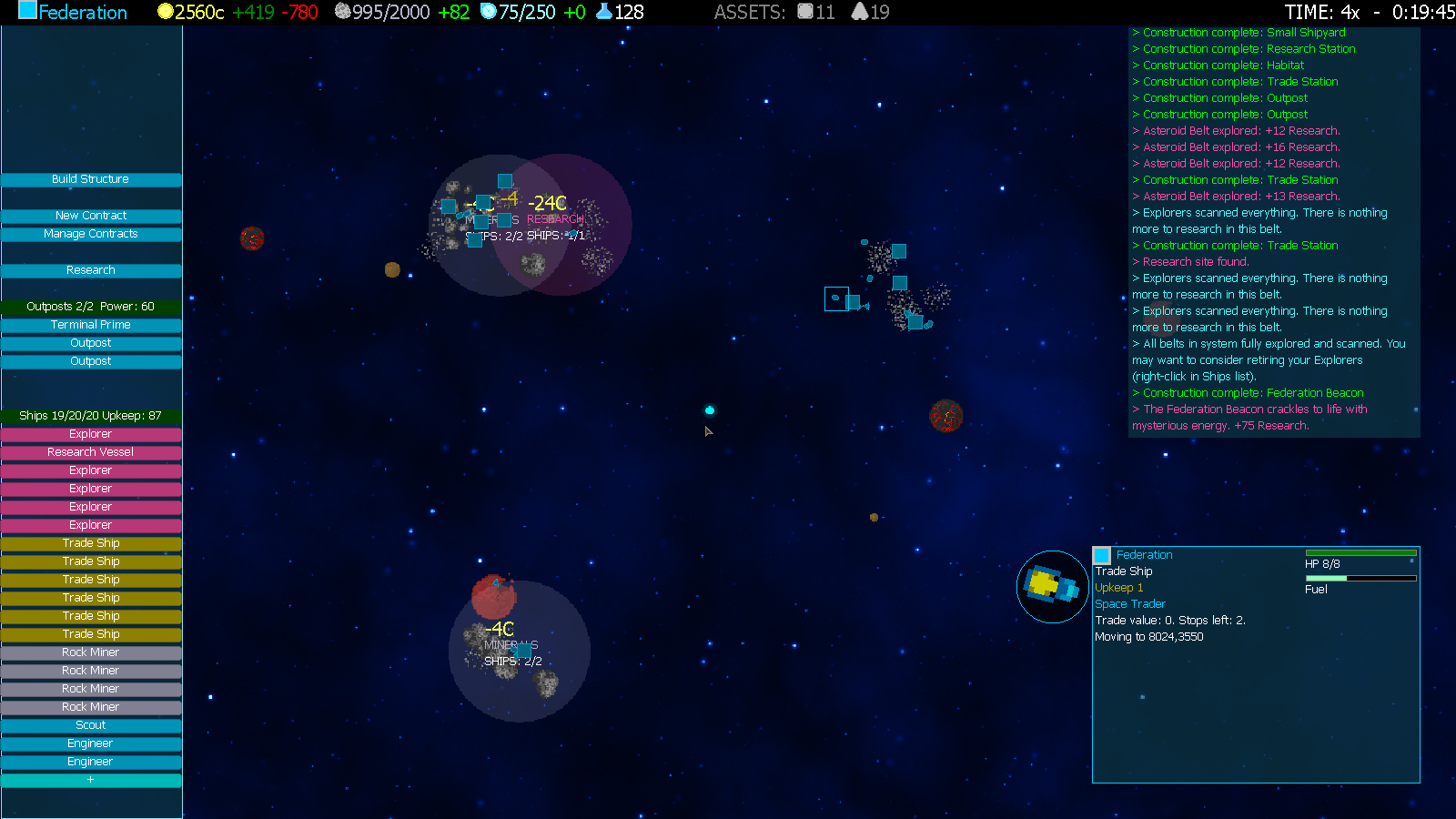 The solar systems get larger and more dangerous as you travel from one solar system to the next, but as of right now (April 2, 2017) there is no way to 'win' the game. This will be fixed in the future.
If you're having trouble, Merc Rangers are a little OP considering the vision and coverage they offer with little downtime. Also building 2 PD Pylons near a base you want to protect goes a long way at the moment. Once you've 'finished' with a system construct an Escape Barge ship to pack up and fly to the next solar system.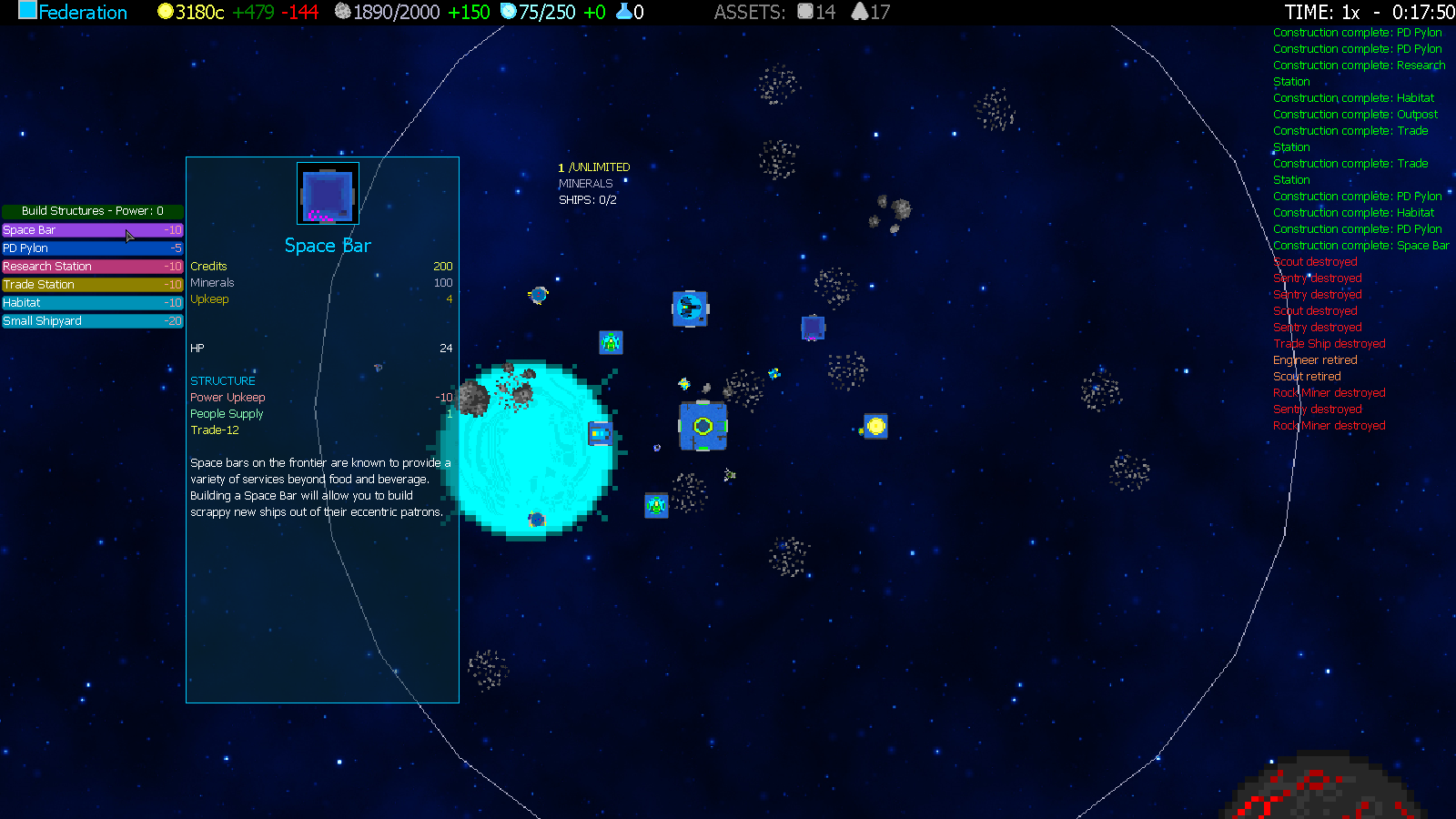 The in-game tutorial needs a lot of work, but it hopefully does enough to provide you with the basics for survival. First thing you'll want to do is Research Frontier Directive, and then the 3 core Researches of Intelligence, Industry and Security. Not much can happen in the game without at least these basic Researches.
You'll have some Research leftover and you'll probably want to start with Mining and Trade otherwise you'll run out of money and minerals to spend and end up stranded in some distant star system.
Any and all feedback is greatly appreciated! I'll do my best to reply here, and I usually have access to Twitter if you'd rather have a discussion there.
I'm also happy to answer any game-making process questions the best that I can. If there are any questions about how Terminal Dominions is made or what I've learned trying to make this RTSy kind of thing in GameMaker please let me know.
Cheers!
Reef
Last edited by a moderator: