I released a game on Steam today by the name of Temporal Temple.
Temporal Temple is a platform-arcade-shooter where you manage your health and kill skeletons for a while, all while picking up items and weapons to help you get more points.
Screenshots: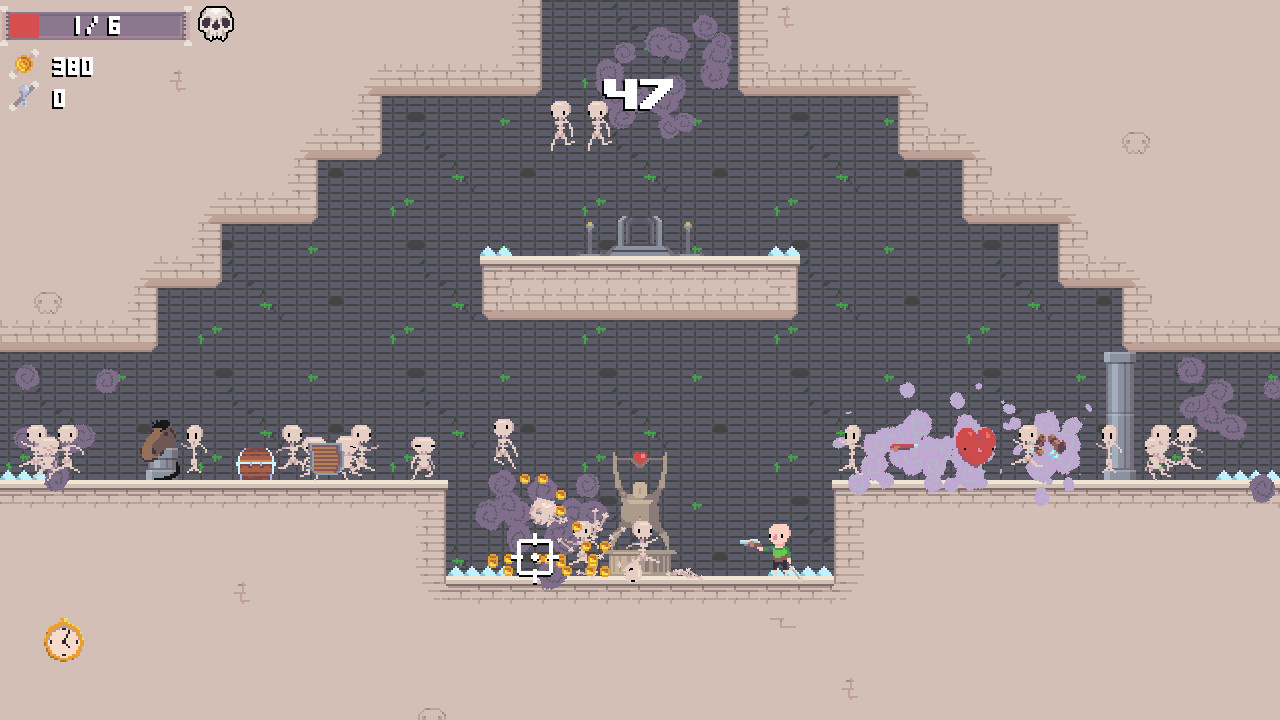 You can purchase the game for 1.99 USD full price (currently on sale on Steam for 1.49 USD) here:
itch.io
Steam
And you can learn more about me and my games at
my website.
Thanks for checking out my stuff <3