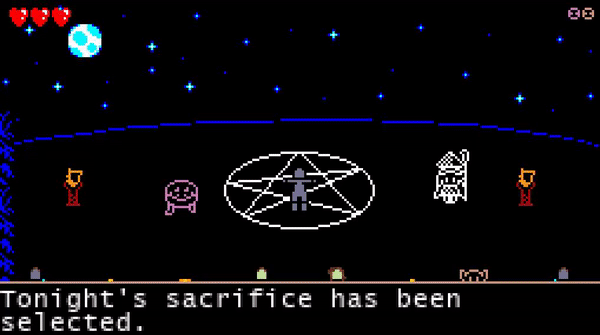 Play the game here on gamejolt:
https://gamejolt.com/games/staketheheavens/453746
What is this?
"Stake the Heavens" is a multiplayer online game where you play as a familiar (or group of familiars) summoned to solve a dark mystery surrounding a peaceful village in a forest. One of the townspeople has started a ritual to cause the end of the world. Your goal is to find who the culprit is by collecting clues in the forest, then stake them in a ritual to the outer gods!
The game will get harder and harder as you play. When you die 9 times or collect 5 clues, the final ritual will start. Pray to the gods that you're ready when it happens.
Controls:
WASD/Arrow keys: move
Left click: shoot
Spacebar: interact with townspeople
Enter: online chatroom
Features:
Multiplayer coop experience, no login, no download
A randomly-generated intrigue
5 clues to find
4 dungeons
Dangerous status effects
Credits: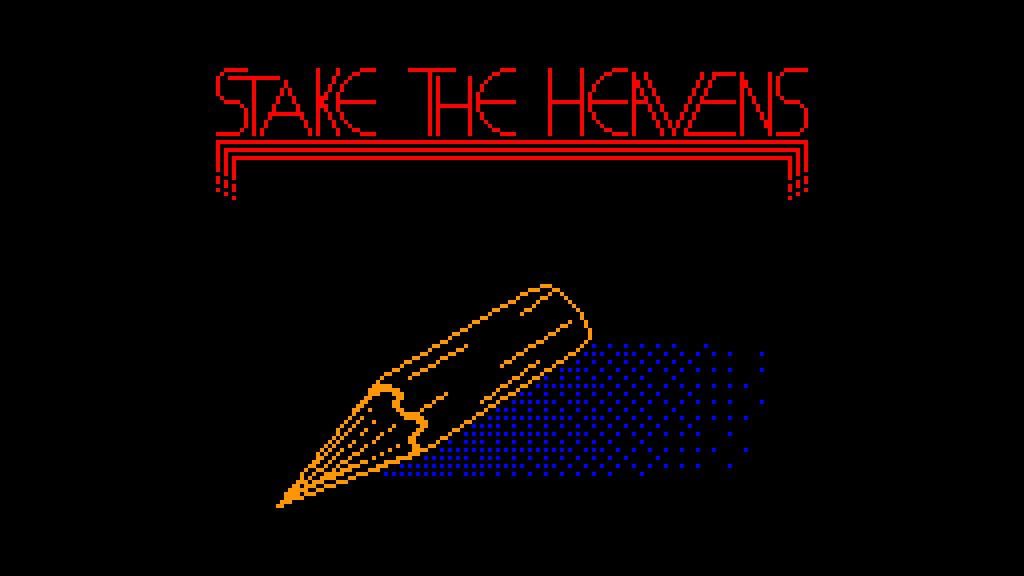 Coding: myself (Adrien Dittrick)
Graphics by June Flower :
https://twitter.com/juneflowa
Music also by June Flower:
https://june-flower.bandcamp.com/album/stake-the-heavens-ost