Rogue Harvest
A game I have been building for the last 3 years, published to Steam last November.

Steam Link:
http://store.steampowered.com/app/409490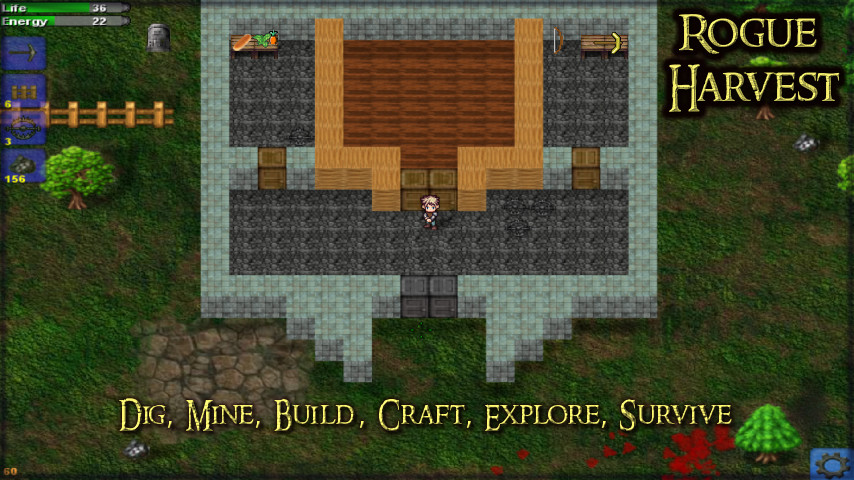 Description:
Rogue Harvest is a finely crafted Rogue-like Open World Adventure!
- Explore a massive procedurally generated world
- Chop down trees, mine stone, dig up the earth, farm and harvest crops
- Fight off enemies from small foes to large bosses
- Simple & Fun game mechanics
- Craft and build the world around you
- Advance your skills & abilities - level up naturally
- Survive the elements & the beasts that roam the land scape
- Full day and night cycle
- Plant seeds and build a farm, but watch out for the bunnies...
- Perma-death with incentives and value in each playthrough
The entire world is procedurally generated and will keep you surprised through out your adventure - every playthrough is unique.
Rogue Harvest features full permanent death (permadeath), however every battle fought, every night survived will make you feel extremely accomplished!