LAST UPDATED 01/02/2020
----------> DOWNLOAD <----------
You play as a fat man who loves hamburgers THEN SUDDENLY the evil Veggieman comes to your house to tell you that you should eat healthier and steals all your hamburgers so you must go on an epic quest to get your hamburgers back!
After putting this project on hold for a while 2 weeks ago i decided to pick it up again and made some massive improvements.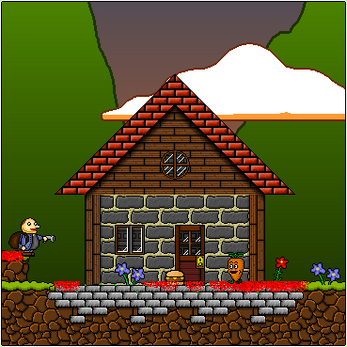 this version is superior to the last one in almost every way
the game feels so much more alive and the guns shoot much smoother plus the feedback you get from shooting enemy's is really nice!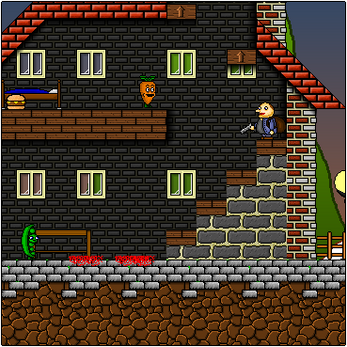 i've completed 3 levels and im working on the 4th one right now i expect there to be 6 or 7 levels in total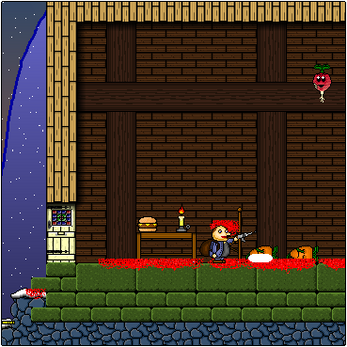 ​
Last edited: