The Knight.
The one who guards The Crown.
The one who protects innocents at all costs.
The one who makes justice to prevail.
Today's sirs don't remember any of it... They drown in loathness, only able to feast and prance on their steeds. It is time to remind them who The Knight is.
And when the last dragon will be slain, when good will triumph and my glory will spread over the lands, people will hail: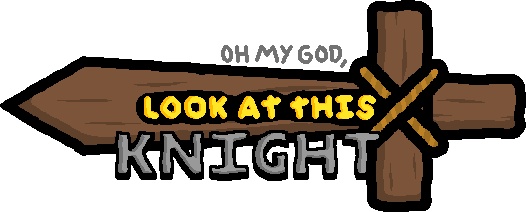 Grab your shiny helmet and trusty sword, gather all the valor and honor you have, and show everyone, what being the true knight actually means!
​
DOWNLOAD (Gamejolt)
DOWNLOAD (Itch)
CONTROLS:
- WASD/Arrows – Move.
- LMB/Space/Enter – Attack.
- RMB – Grab.
- F4 – Toggle fullscreen.
- Esc – Pause.
Game was brought to you by:
gn.fur
Code, art, plot, foxes.
Brodux
Music.
DmitryDS
English localization.
​
Last edited by a moderator: