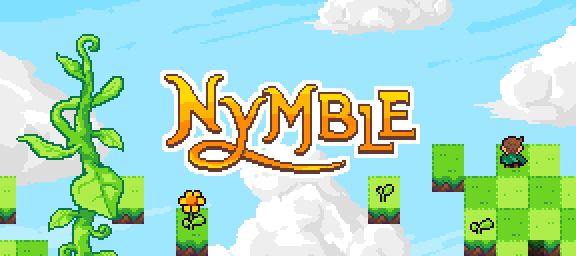 Play it here: https://xalezar.itch.io/nymble
Nymble is a turn-based puzzle game. You play as Jack, who jumps over things to interact with them. Search for the seedling, plant it in the soil, and advance to the next level!
Fun facts:
I designed and programmed the game myself.
I am also a classically-trained composer and music producer, so I also created the music for this game.
I got into game design because I wanted to gain more visibility as a
music composer/producer
. Because music is a non-visual art form, I have found it is difficult to appeal to game developers (with the intent to eventually get hired to compose/produce music for their game). Luckily I have a computing science degree and work in user experience design, so I utilized those skills to create a game, which would act as a vehicle to showcase my music in a more entertaining way. (More on this in my
case study
.)
Anyway, please give this game a try and let me know what you liked/disliked. My future goal is to start a crowdfunding campaign to cover the costs of a GMS2 mobile license, so that I can put a full-length mobile version of this game on the App Store. Thanks for your time!
Last edited: