Game Information:
https://noice2d.com/klee/
Screen GIF: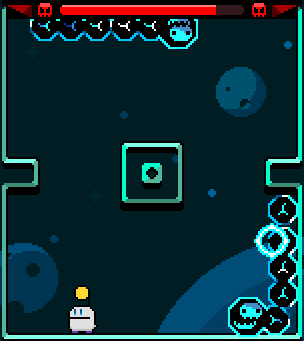 Thanks for kind moderators who helped me added the screen gif.
Or did I just forget that I added it?
#### iOS Tester Needed ####
So my game's in alpha almost ready to open beta and release, but I'm stuck in iOS app review process. The app review team just doesn't seem to be able to access my IAP product info for some reason. I don't yet have remote logging built into the binary, so I'm here hoping someone can kindly help me grab a console log from Xcode. The process name is "gunner0".
Main thing to test for:
- Launch the game and check whether there's a plus sign showed up on the top-left corner of the game's cover screen. If not, please send me your device's console log if you know how to get one from Xcode.
For anyone who's interested in helping, here's a TestFlight public link:
https://testflight.apple.com/join/Kl9XmmKn
Note:
- The app contains ads; they're limited to test ads at the moment, and the IAPs sandboxed.
- The number of seats are limited; let me know if it's full and you're still interested in playtesting.
Last edited: