Hi,
Im looking for someone who is able to make a nice 1920x1080 title screen that looks similar to the one of Stardey Valley: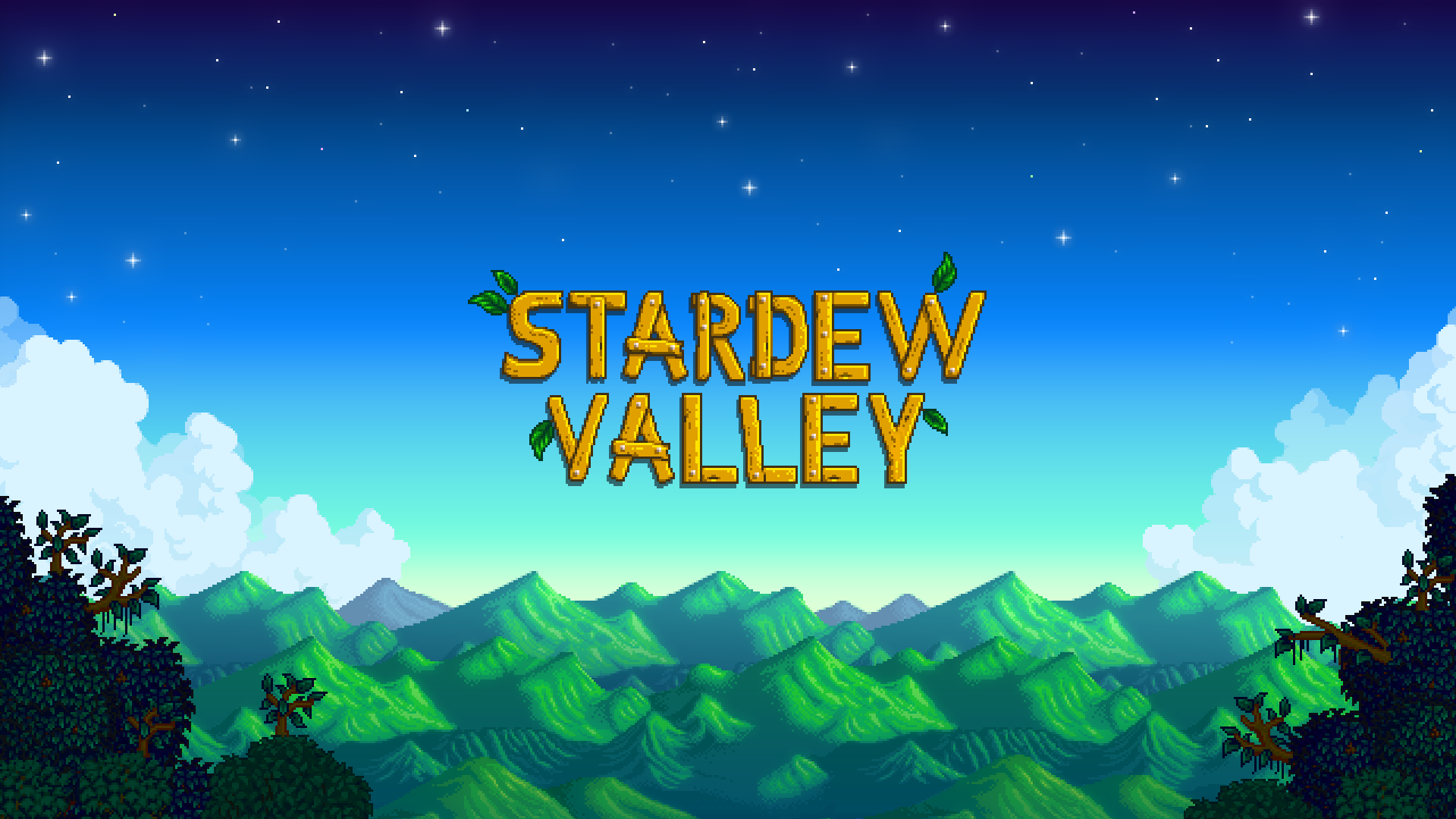 (I do not own the images above, is it a wallpaper of the game Stardew Valley)
if the title screen would look like below this would be perfect, but of course the background is from Stardew Valley so not possible. If you can make something similar without stolen resources that would be great
I really like this titlescreen because it has many bright colors in it, and the stars and clouds in the background and etc gives a very nice view.
Now I would love to have a similar title screen for my game: Empire of the Wicked (empireofthewicked.com), which is still in alpha now but once completed I hope to succes to get it on Steam. It's not uploaded on Steam Direct yet but planning to do in about a half year. Im currently working on this game project since september 2016 on my own, so the progress is slow but steady.
Too bad I can't give you a donation, but I can give you a credit in game and on the website in exchange for your help. Your name will appear on empireofthewicked.com/credits and in the game menu after clicking on credits for always. Also if there comes a point I prefer a other, new title screen than the one of you, I wont remove your name from the credit lists. In that case I could still use your design as downloadable wallpaper for example. But I dont except there will come a point that I will change the title screen if it looks good.
An example of how the credit of your name in game and on the website will look below:
I already made a game title icon for my game, you can use this like Stardey Valley has its logo in the middle.
And also I have already a background, but you can use an other background if you think thats better, thats up to you, and feel free to make your title screen like you think it looks good, it doesnot have to be so strict the game as the Stardew Valley title screen of course, some varity is might even better so it does not look so suspious as a stolen idea.
And by the way I own the Empire of the Wicked logo and the blue background you see above.
Art design is not my biggest talent so if u think u can make something nice, that would be really appricated and I hope that a in game credit and on website credit is good enough for you in exchange. I don't except my game to be so popular once it get launched but to be honest you never know. It will be free to play with in-game paid options. Just PC platform.
If you are working on a title screen please let it know in the comments so other people know someone is already working on the titlescreen. I can only use 1 title screen at a time, so no sense if multiple people make one, and i dont want to dissapoint someone that makes a title screen for nothing.
AND PLEASE: do not use any copyright resources or I may get some trouble
just make your own or use royalty free resources with the link of their sources. Thanks!
Last edited: