Greetings Fellow Devs,
Today, I present a tool that will greatly improve the shader development workflow - a tool that was painstakingly put together through trial and error / constant testing with hypotheses because GMS2 is closed-source.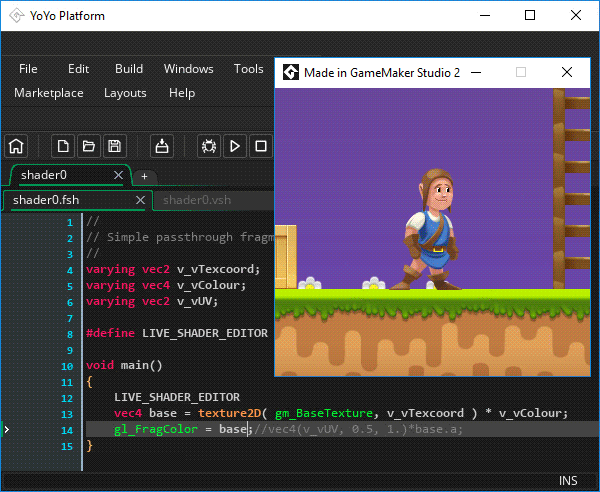 Live Shader Editor is a C++ extension that allows you to compile shader code
instantly
at runtime -
directly from the built-in editor
!
As you would expect, this greatly increases shader development productivity as it allows you to discover all sorts of new things by testing code you probably wouldn't have under normal compile time constraints.
Last edited: