Last Archer
Archery Defense Game
Download on itch.io
:
https://orange08.itch.io/last-archer
In this game you can shoot arrows at stickmen and you are also able to get headshots on them. You shoot your arrows from a tower at invading enemies. I still need to add some more enemy types, especially stronger ones to make this a bit more challenging. But this will do for now, Enjoy!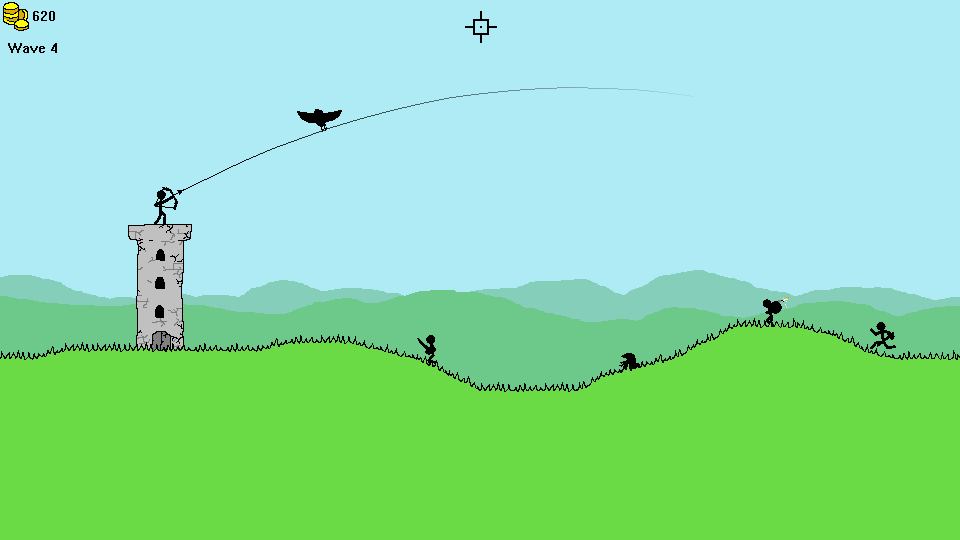 Featuring music by MarkySpark.
Download on itch.io:
https://orange08.itch.io/last-archer
-orange