{ Icelandic - Noun }
landslag
n
.
- countryside​
Landslag3D
aims to be the definitive terrain system for GameMaker Studio 2.0 and beyond. I originally began work on this terrain system four years ago and have recently picked up working on it again. I'm aiming to create a terrain system that's so highly optimized that it can be used to display Elder Scrolls sized terrains with minimal impact on your performance.
Here are some early screenshots of the system during it's original development: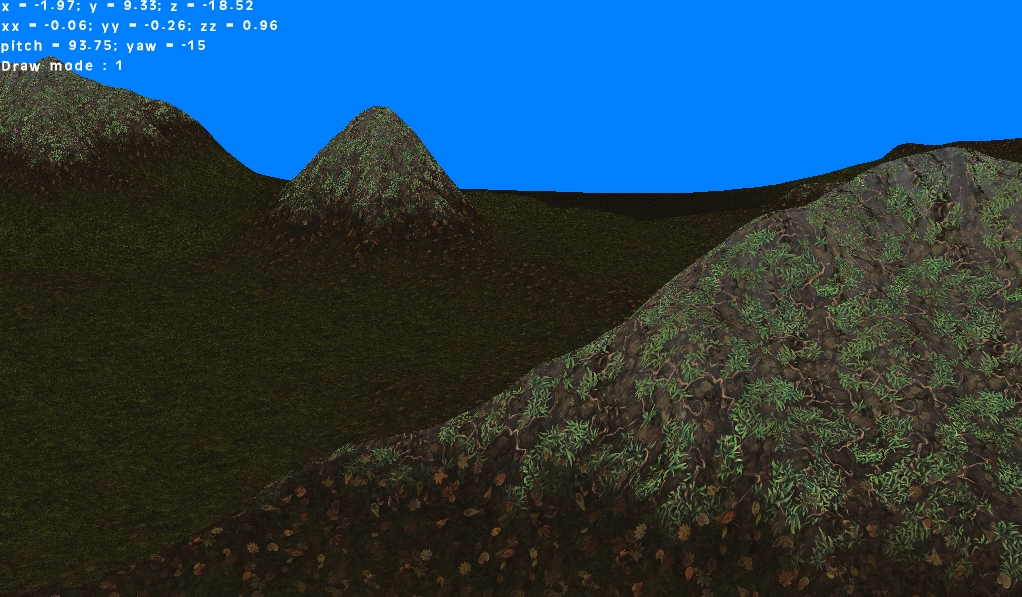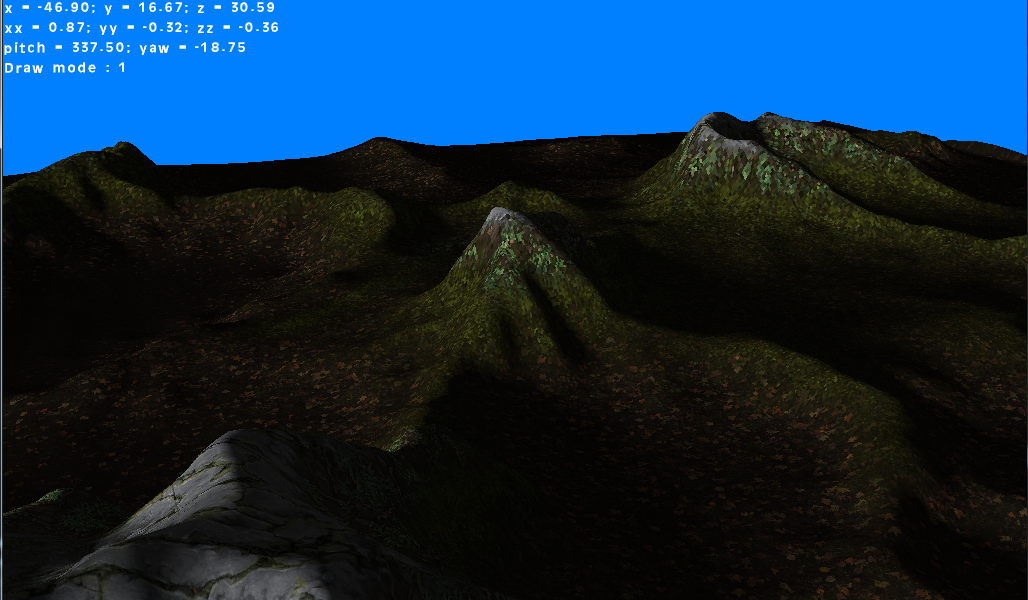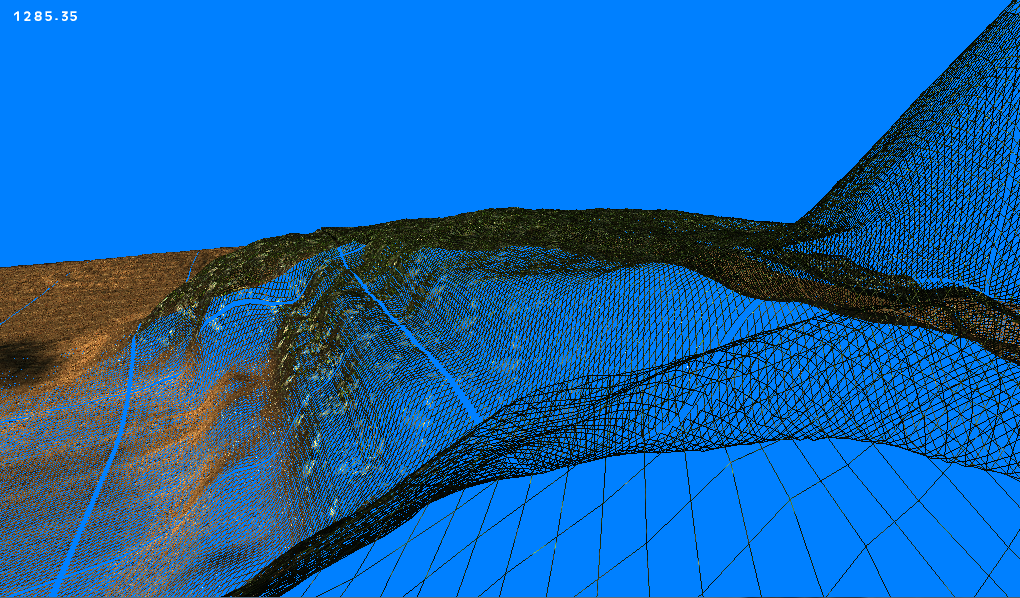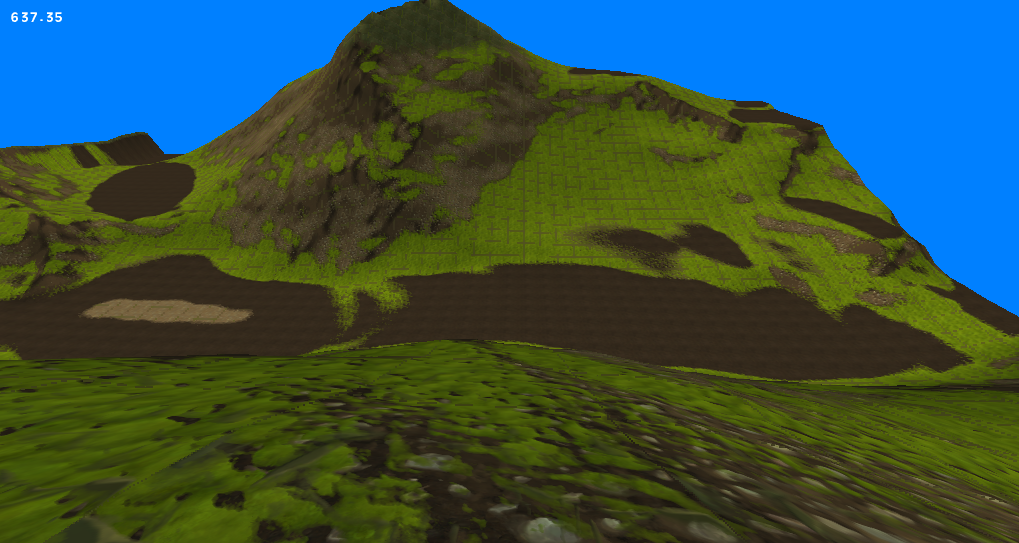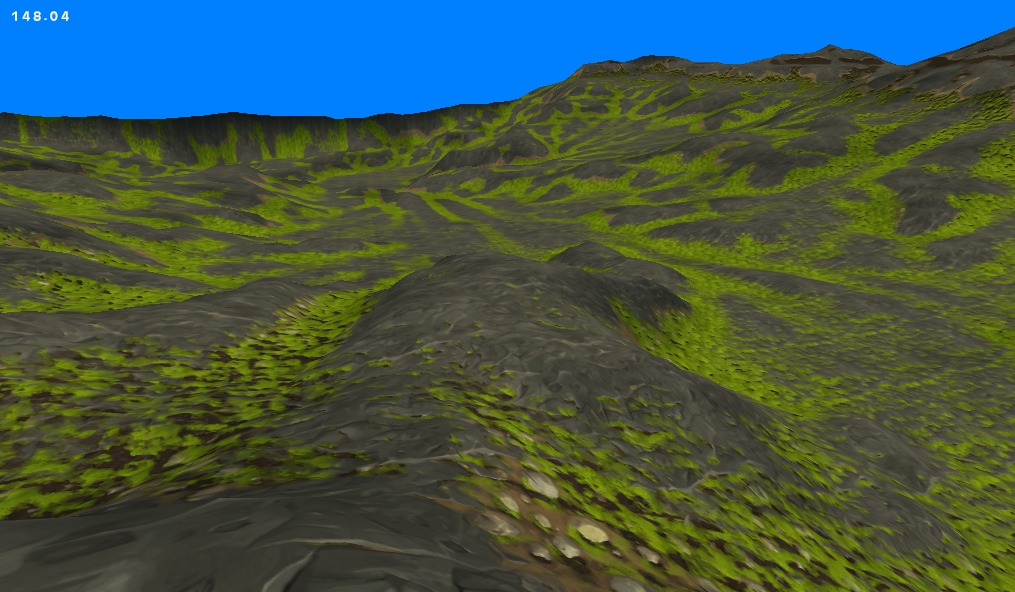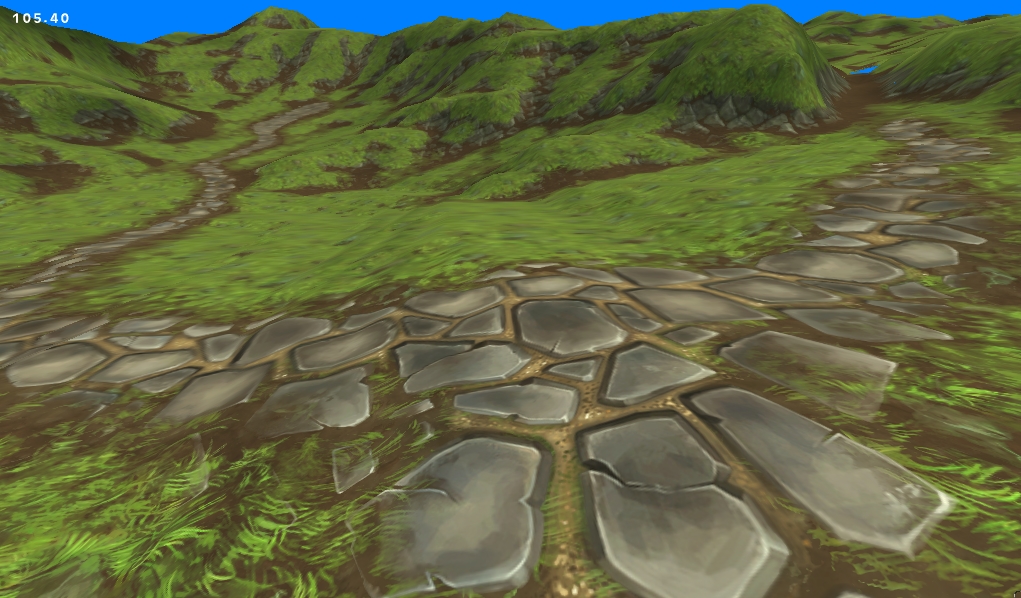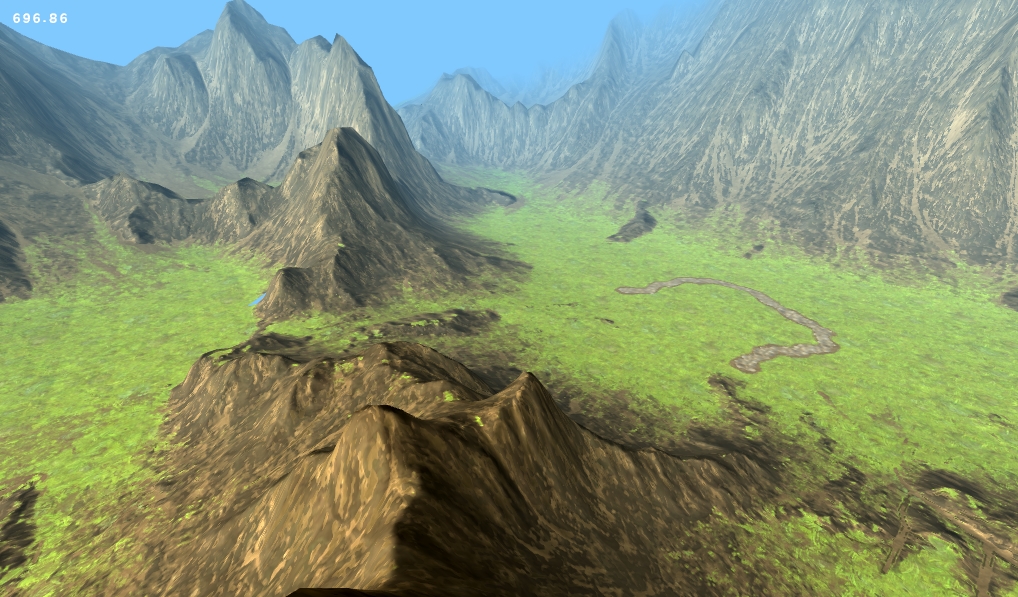 And now here are some shots of the system in 2019: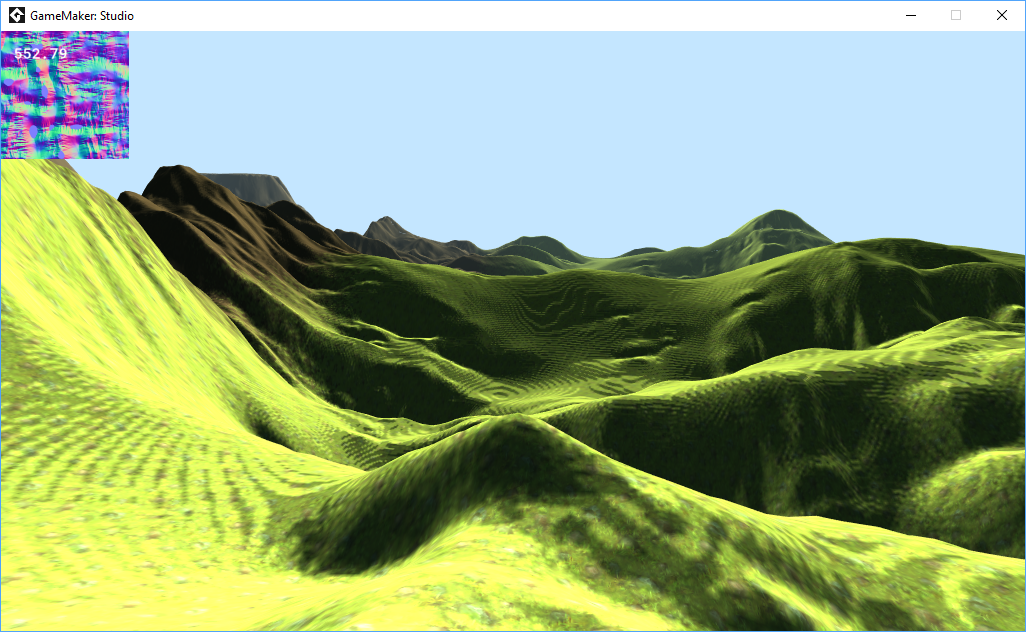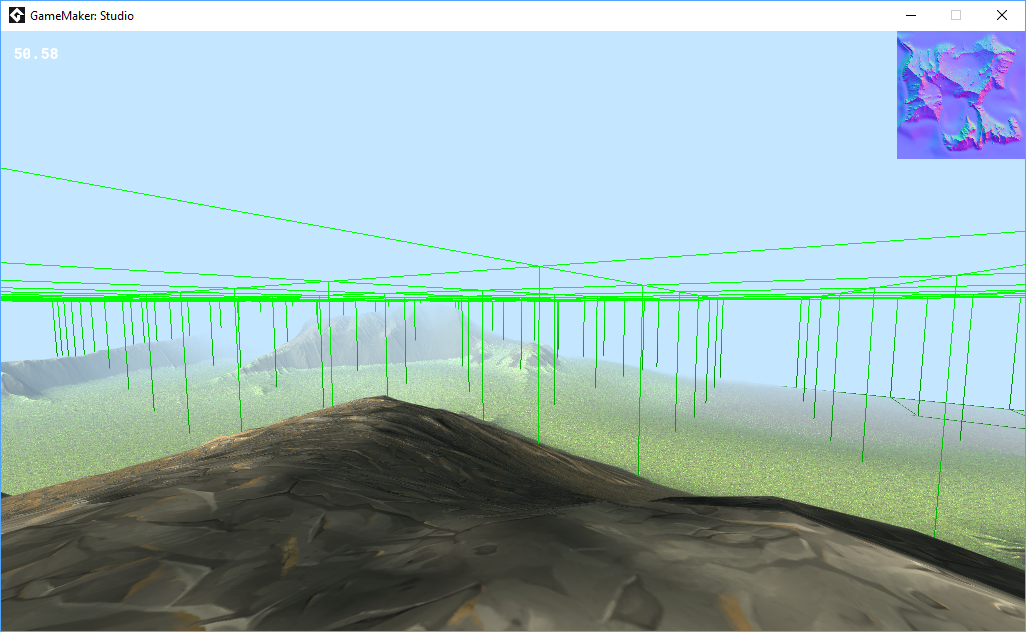 There is still much to be done on the system, I'm only about 20% complete with the quadtree implementations, and I still need to construct the terrain editor app that will accompany the system and make it's use super seamless.
Here are some of the features currently supported by L3D:
Patching
Patch Lods
Normals Baked to texture ( so lower lods don't lose detail )
Automatic Frustum Culling ( only draw what the current view matrix can see )
Height based terrain collision
Multi-texture support with height biased blending
And here are some of the planned/in devlopment features:
Quadtree based optimizations.
Patch Instancing
Polygonal Terrain Collision
Improved generation speed
Terrain stitching
Foliage instancing
And here are some of the planned features of the editor:
Import heightmap from standard images or floating point TIFF formats
Sculpt terrain with textured stamps
Erode the terrain either with a brush, or across the whole surface
Set up multiple materials and change materials per patch
Paint sections of foliage into your terrain.
I'd love to know what you guys think of the project so far, and if you have any questions or suggestions please feel free to share them. The goal for this project is to have something robust and capable of handling pretty much all of your needs pretty much automatically. Easy to use terrain for everyone