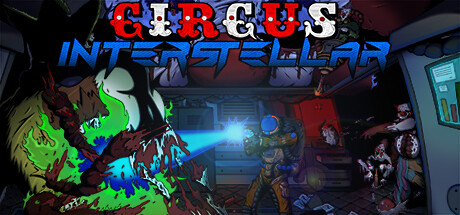 New update!!!
-New dynamic camera system!
-New achievement system! (steam and in game)
-New unlockable cheat system!
-New in game comic!
-Balancing and bug fixes!
Killer Clowns is now available!!! (officially)
Ettinsoft.com

/Killer-Clowns
Steam
Killer Clowns is an electrifying combination of the arcade classic: Berzerk, and the cult classic film: Killer Klowns From Outer Space. With touches of elements from some of our favorite games like Dead Space and Super Smash TV, Killer Clowns is a tough-as-nails arcade experience from outta this world.
Set in the distant future, Earth struggles for survival due to a shortage of resources. The Planetary Resource Importation Corporation sets to the stars in search of a future for mankind. What they found instead, was a circus from hell.
FEATURES
Addictive maze shooter gameplay!
Fast paced action!
Local Coop and Deathmatch!
A shocking experience!
A brutal soundtrack by Dance With The Dead!
And lots of freaking Clowns!
Killer Clowns Wikia page:
https://killer-clowns.fandom.com/wiki/Killer_Clowns_Wiki
Killer Clowns Giant Bomb wiki:
https://www.giantbomb.com/killer-clowns/3030-65287/
Read the comic online:
https://ettinsoft.com/killer-clowns-comic/
Last edited: