JamCraft 5
starts on April 10th and ends on April 20th.

Join here:
https://itch.io/jam/jamcraft5
​
About
JamCraft is exactly what it sounds like - a jam about crafting! Basically, anything that involves taking two or more things and mixing them to make something new.
This could take the form of crafting items from raw materials, brewing potions, preparing food, discovering fighting combos, creating bases from construction blueprints, and so on and so forth. There are no limits on genre or style, but other participants will have the opportunity to rate you on your use of the "crafting" concept. You may use any tools you wish to create your game.
Sponsorships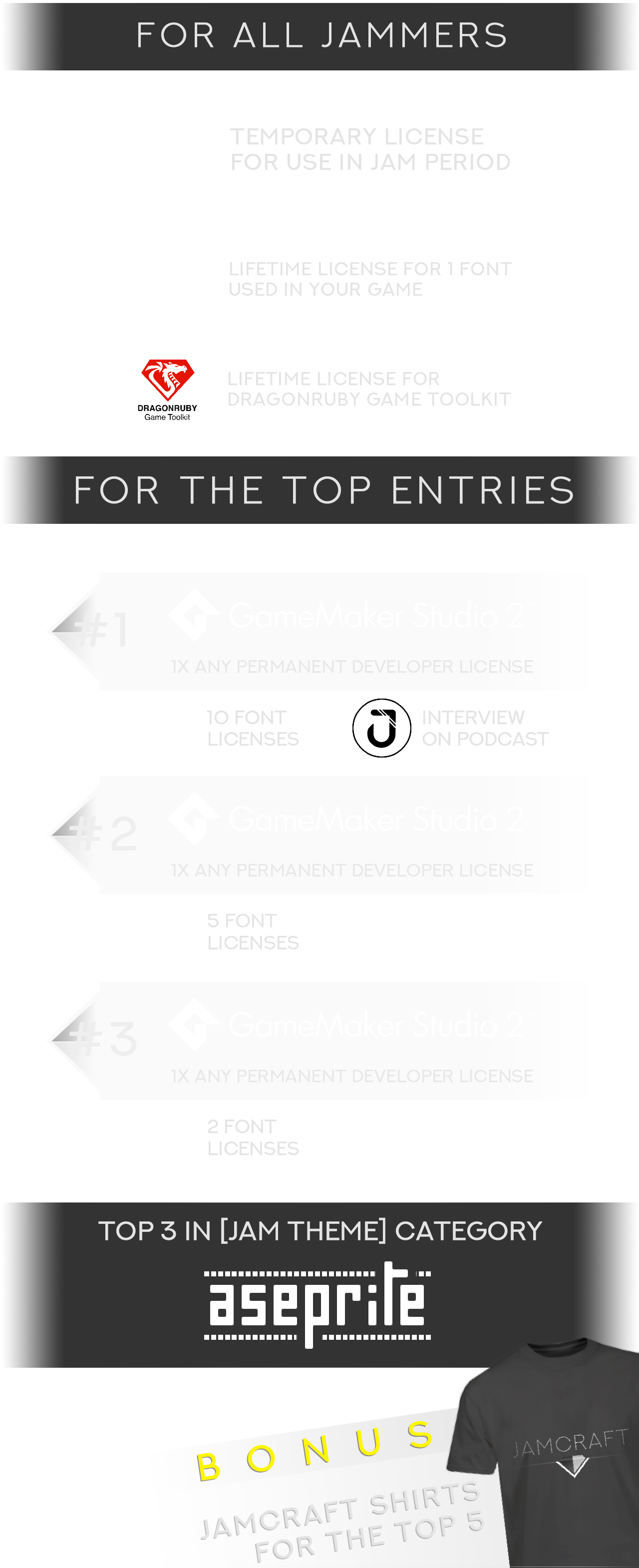 ​
Last edited: