My entire question is basically in the title...checked the roadmap just now, and was a little unsure about whether or not it was up to date: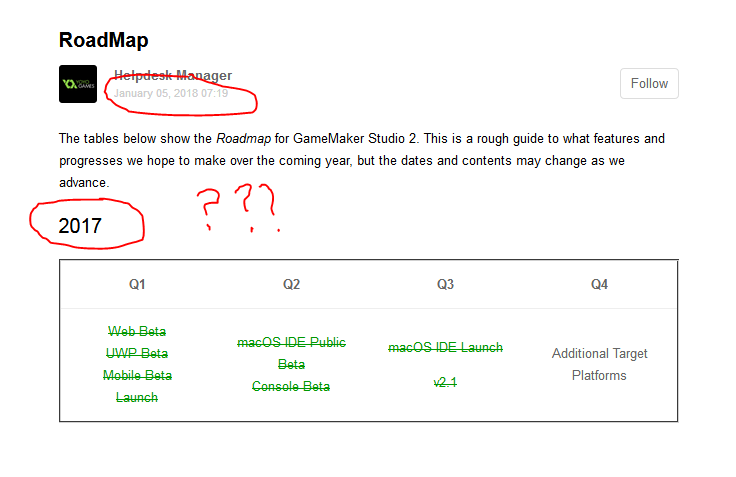 The top circle says "January 5th, 2018," which I assumed meant that was the last time the roadmap was changed, but maybe that's wrong - the first thing on the roadmap is the general guide for last year, with the Q4 item "additional target platforms" conspicuously still open.
So, yeah! I was wondering whether or not the roadmap was still "correct" and current. Should we still be expecting additional target platforms soon (a month ago?), or is the roadmap outdated and abandoned? Is the "January 5th" timestamp actually the last time the roadmap was changed/approved? Would love to see that 2017 Q4 item changed to 2018 Q1, hahah!
Anybody know about this?
@Nocturne
,
@Mike
?
Last edited: