Hi all,
I've just been adding audio to my project last few days, and have decided I need reverb/filters badly enough to ditch the code I have so far and start over with FMOD. It's been recommended here and elsewhere so many times that even I've been bringing it up, despite not having used it yet.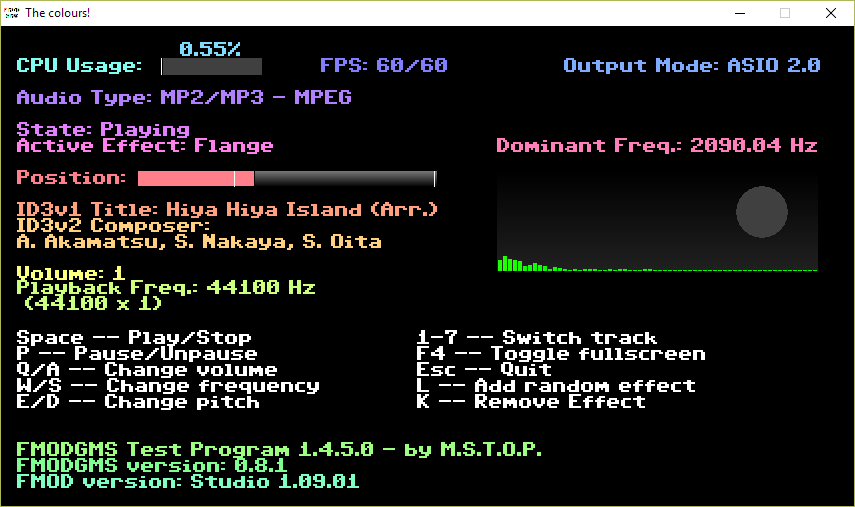 GML bindings to the FMOD Studio low-level API for Windows and Linux

quadolorgames.itch.io
So this morning I installed the extension, pasted the basic usage code, and (having made sure the file existed) it works fine! The problem is documentation covering definitions of the functions/hooks doesn't seem to exist anywhere. Even the comments on the extension page hint that there's just no documentation. I google "FMODGMS_Snd_PlaySound" which is the playing function in the example, and there are only three google results for this (arguably the most important) function of FMOD. Two of which are the example, and the other one is the uncommented source code. So I'm kind of scratching my head, I'm not really sure how people learn how to use this. I don't know if I need to learn FMOD Studio or Core first, to learn which hooks do what and how to use them in the context of GMS?
The downloadable starter project has a bit extra, but it's not all that much more than the basic example with a coat of paint.
I'd be pretty thankful if someone can chime in on where to find information on the available hooks/functions. I'm not expecting a full manual, but I'd think a short basic rundown of each of the functions must exist
somewhere
, if this extension has been recommended by so many.
Last edited: