ᴏɴʟɪɴᴇ ᴍᴜʟᴛɪᴘʟᴀʏᴇʀ
Forum Staff
Moderator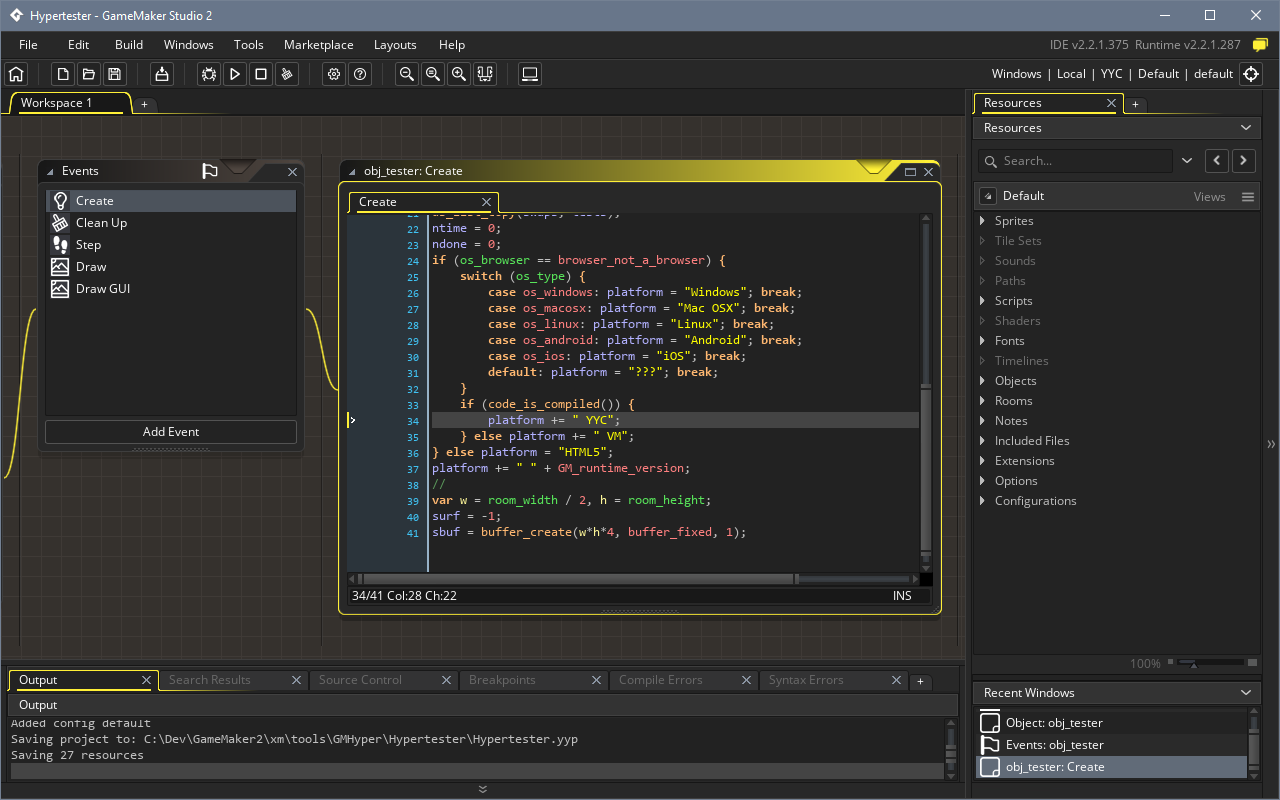 Links:
blog post
|
download
Seeing the
blue accent theme
topic reminded me that I wanted to do a small theme for a while, so I did, and wrote up instructions on how to make themes that won't easily break between GMS2 updates.
Installing:
Navigate to %PROGRAMDATA%/GameMakerStudio2
Note: not Program Files! Skins folder in PF will get overwritten whenever IDE updates.
On Mac, it's likely in Application Data - check where runtime_feeds.json is via Finder.
Open the Skins directory, or make one if it's not there yet.
Extract your skin into a subdirectory in Skins so that you have Skins/<skin name>/Styles, etc.
Choose the skin in GMS2 via menu:File - Preferences - General - IDE Skin.