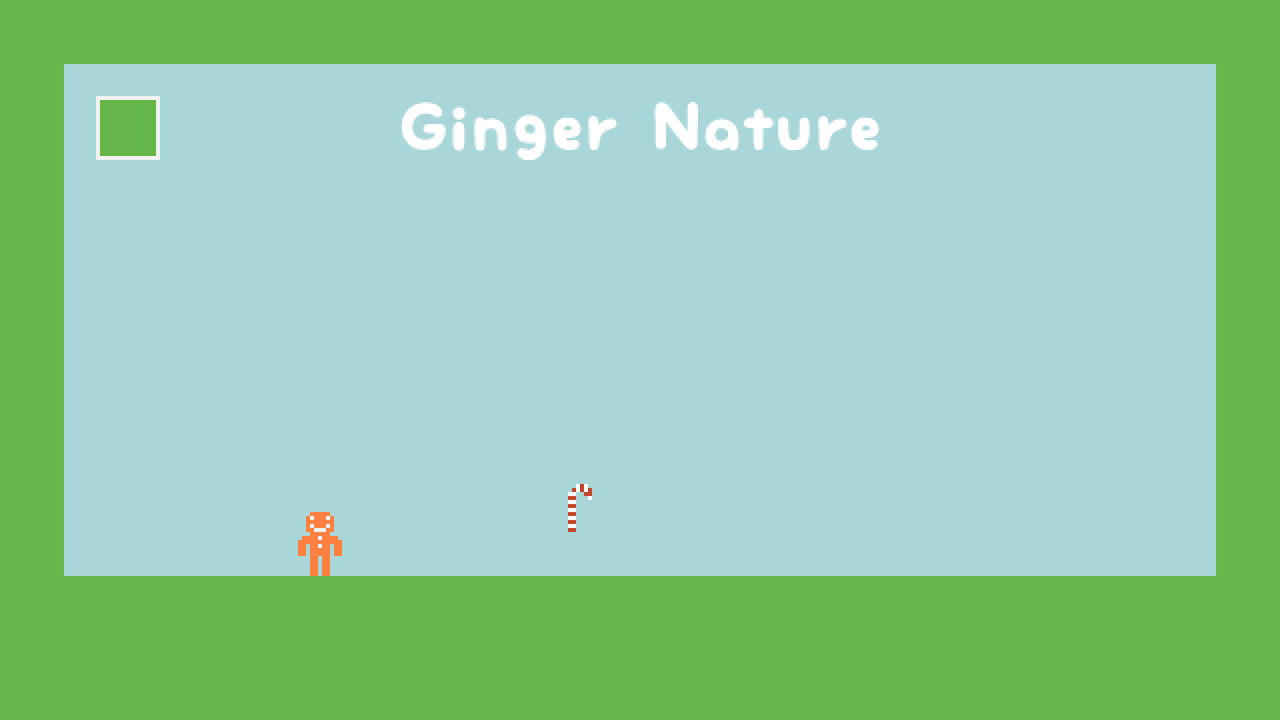 Ginger Nature is a small sandbox game based around a small gingerbread man.
I made this in one day (20/12/2018) and I thought it went pretty well! All the keys are shown when you open the game, but if you need the keys here they are:
- W, A and D to move
- Z & X to change blocks (shown in top right of game)
- Left click to place block
- Right click to destroy block
- Escape to end game
Download it here:
https://newtinn.itch.io/ginger-nature
Please recommend it to your friends, give feedback and enjoy the game!