< This tool is still on early access, so i'll love to recieve some feedback! >
-< DESCRIPTION >-
Gameflow Designer is a tool to make easy game progression flowcharts and dialog trees with data that you can export and import as .JSON files!
This tool fills the visual gap between draw.io/diagrams.net and data implementation for everykind of game engine which doesn't have anyway to see it. (i.e. Visual Novels and choice-based games on GameMaker, or story-driving games based on story nodes)
With this tool, besides being able to add text and IDs to the nodes, you can also add custom data that will be exported in a .JSON file and can be imported with the use of the GameMaker Studio 2.3 local package, but the scripts are so simple that it could be easily ported to other versions of GameMaker Studio.
-< SCREENSHOTS >-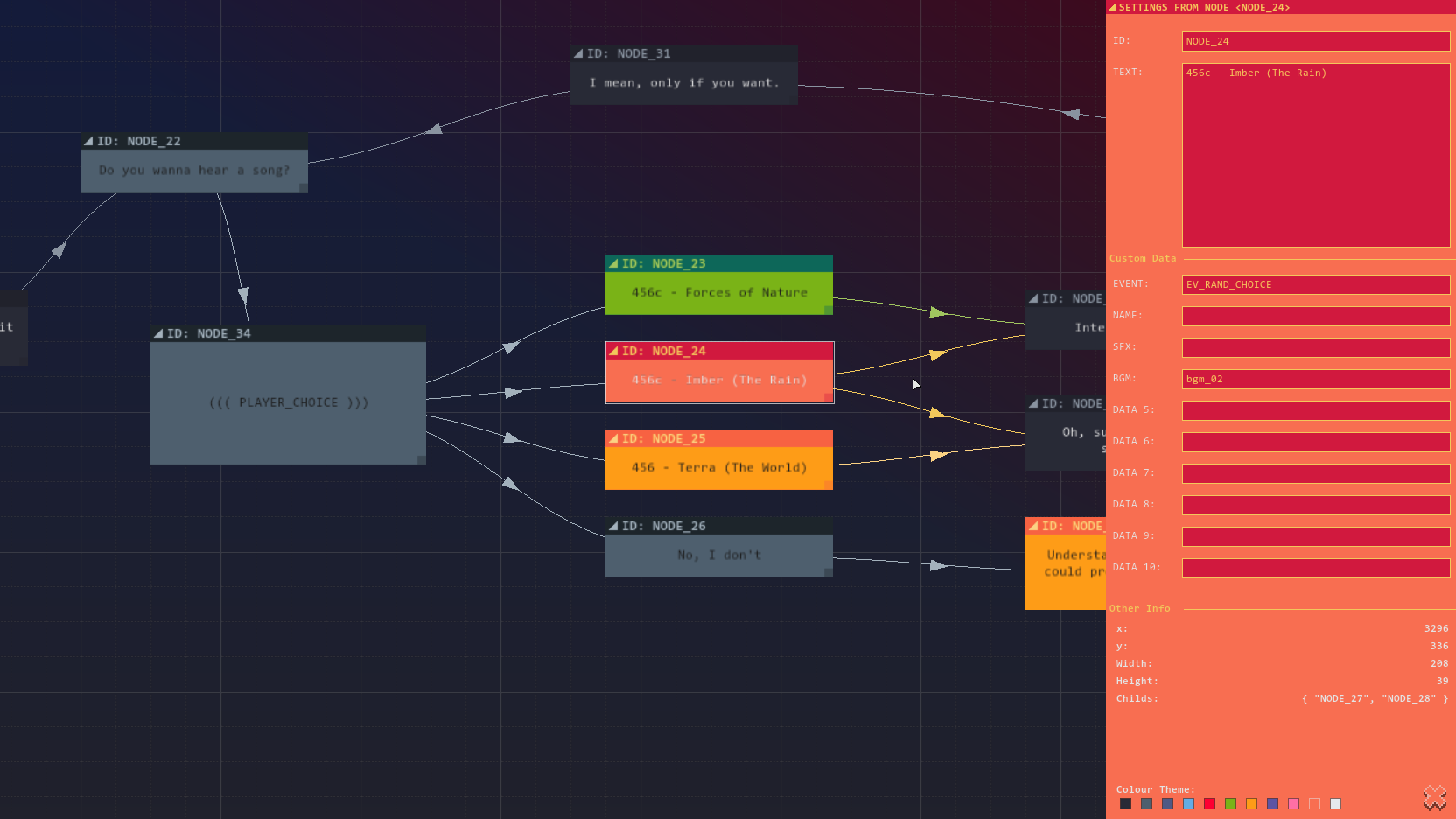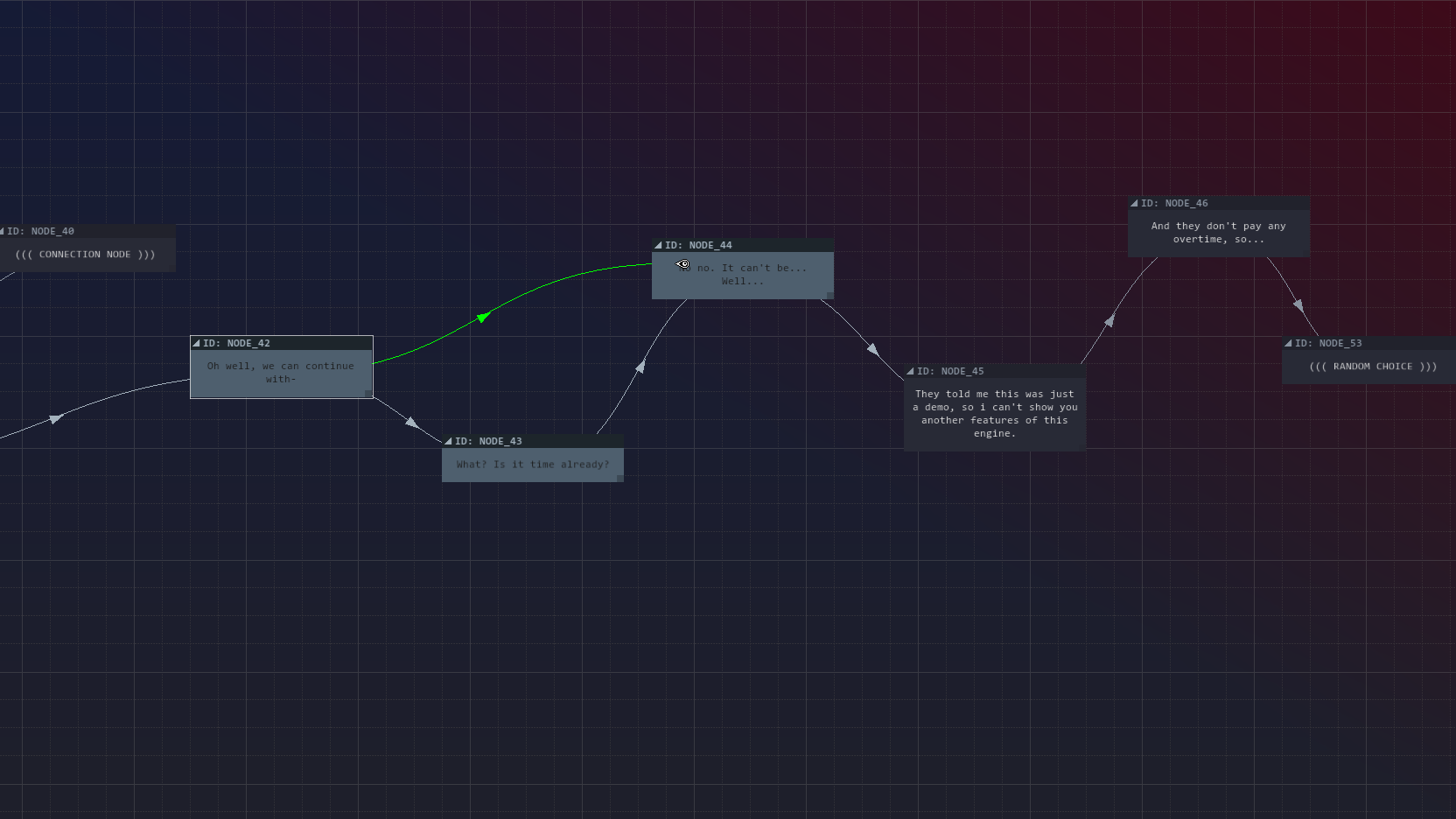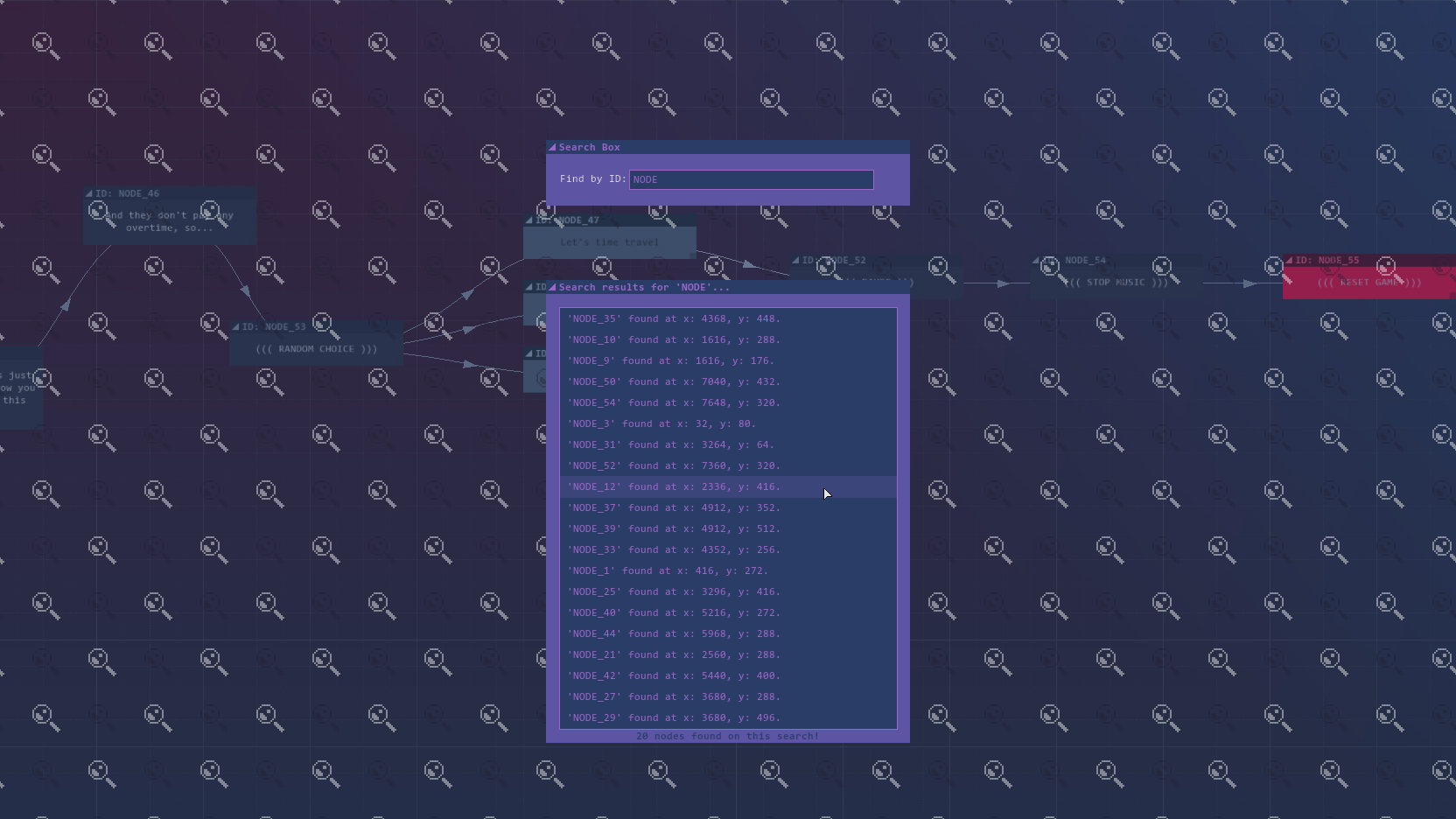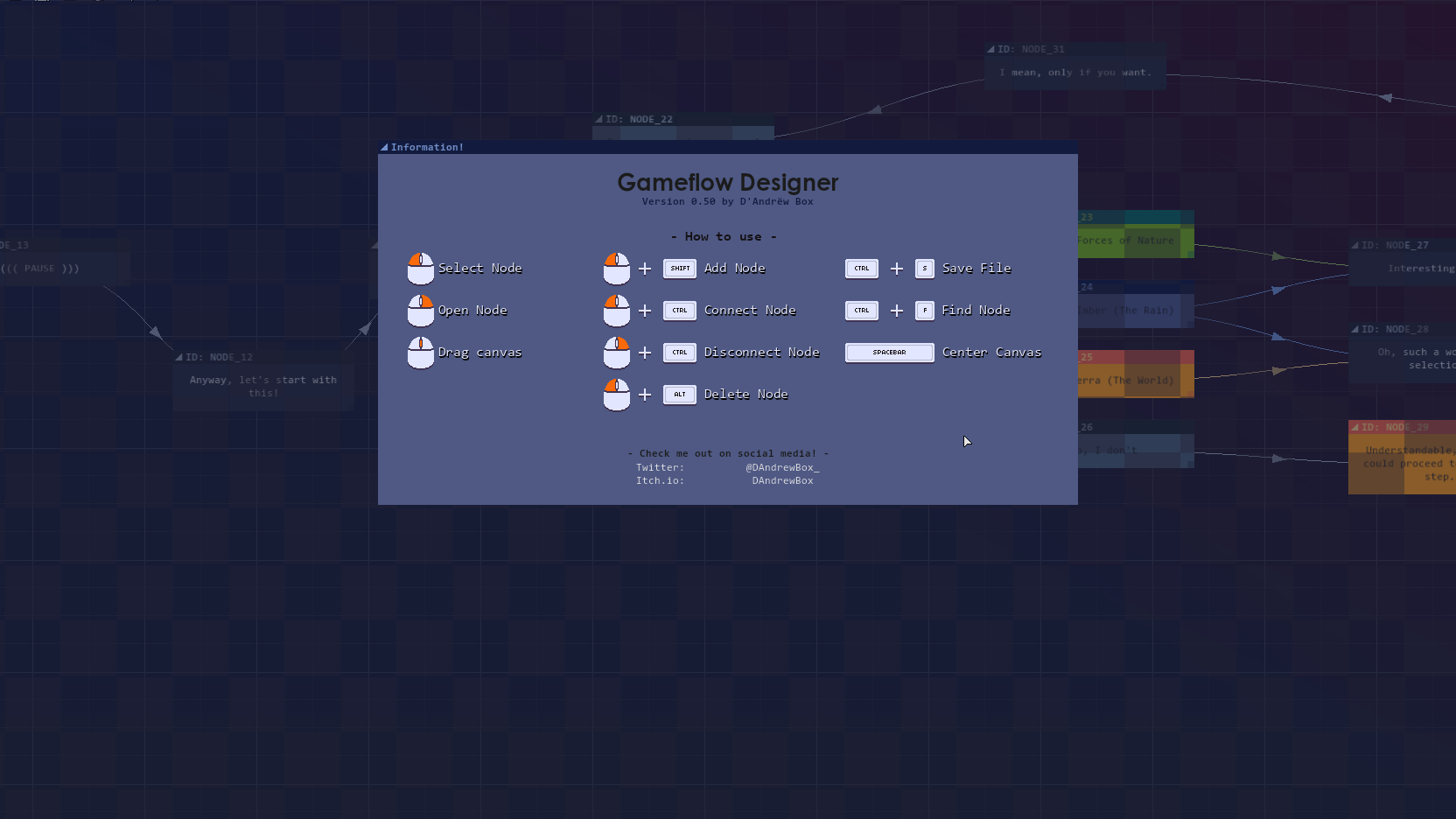 -< FEATURES >-
Node based system.
A lot of color customization.
Simple to use and understand.
Export all your data to .json files or even .png images!
Free to use and soon to be open source.
-< DOWNLOAD >-
You can download Gameflow Designer from the official itch.io page!
Gameflow Designer by D' Andrëw Box (itch.io)
​
Last edited: