Are you a Freelancer and when charging your customers you always need to do calculations? It is no longer necessary, just open the program, set the price and click on play!
Time is calculated by hours, cents count too!
FEATURES:
Language system using structs (It detects the system language automatically and you can define with the function as well);
Smaller timer shows hours and minutes;
Bigger timer show minutes;
Play / Pause / Restart;
Take a screenshot (is useful when charging the customer); Only the middle information is displayed;
Set your own currency;
Shows the time it started (based on the time of the computer);
An indicator line (for easy viewing that is active or not).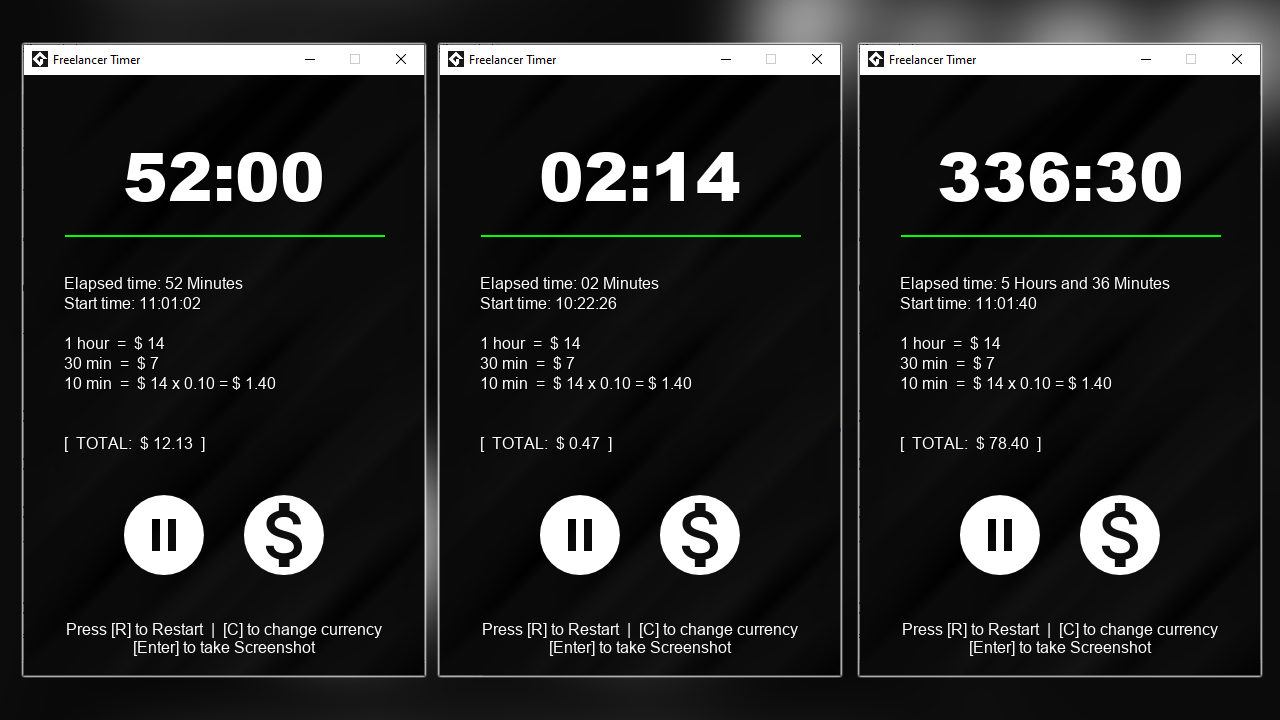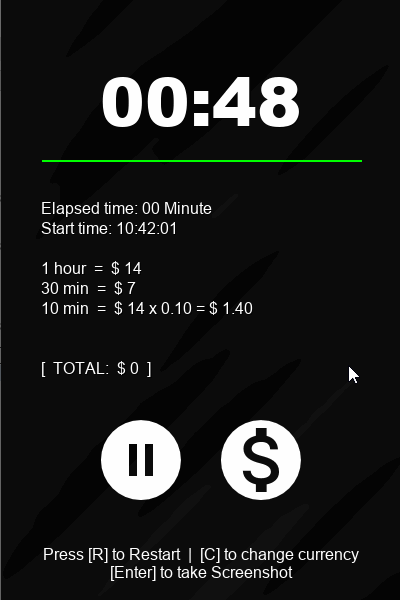 GET IT ON ITCH.IO
(FREE + Source + HTML5 Demo) | Foxy Of Jungle (Get more amazing assets!)
GET IT ON YOYOGAMES MARKETPLACE
There is a .zip with the project executable and the source [the source is for Game Maker Studio 2]. Everything is in a .yyz file, just open it with GMS 2. (File > Open Project).
You cannot resell the project, the use is personal. This is a free asset, although it is supported, updates will not be taken as a preference.
Thanks!
Last edited: