I'm Greenwitch, I'm an experienced programmer/software engineer with years of experience in various fields of programming/computer-science.
Specialties
Real-time, Online Multiplayer - The server is written in NodeJS which then gets deployed into a server of your choice. I also offer this specific 'deploying' service as well.
Custom IAP, payments API of your choice, ads, trackers, etc.
Other Custom Extensions - message me with what you need.
HTML5 games, HTML5 scaling issues, video ads/IAP and payment API on browser games - I can help your HTML5 game to scale seamlessly across all devices. Anyone who has worked with GMS HTML5 knows it's truly a pain in the rear to properly do this. I can also turn your HTML5 app into native Android/iOS/Windows/Mac/Linux, as well as much more things not yet mentioned. You can always contact me first to inquire what you need.
Anything JS (Javascript) based.
Custom online HTTP based functionalities, login/register webpage, online error logging, user data, all with seamless integration into GameMaker
Online saves, user analytics, login/register, other types of data fetching/stream, etc.
Custom server module in PHP
Database: MySQL/MySQLi, MongoDB, etc.
Server management, security, and deployment
​
I can help you deploying your real-time online multiplayer game into a VPS/dedicated server that starts at $5/month no problem by SSH-ing into it, install the required dependencies, prepare and serve your static files, database, wire them together, and make your NodeJS runtime run forever (automation to restart when failing, etc).​
Basically if you need
anything
that involves online connectivity with GameMaker Studio 2, chances are, I can work on that too.
So those are only
some
of the things that I specialize in, that can help me stand out among the crowd of other programmers looking for work. Outside of that, I also dominate every single aspect GameMaker Studio 2 development very well, so if you have any needs on regular game creations like the ones below, feel free to contact me and inquire.
Top-down
Platformers
Shoot 'm Up
Side-scroller beat 'm up
RPGs and Pseudo-RPGs
Advanced inventory/items/stats system
Particles - designing and incorporating a robust modular particle system
Project and code management
Fixing your broken/buggy project
Make a custom game of your idea from zero
Teaching service - I can personally teach you GameMaker
Consulting service - Maybe you're confused about the technical directions to go with your awesome idea?
Some of My Past Work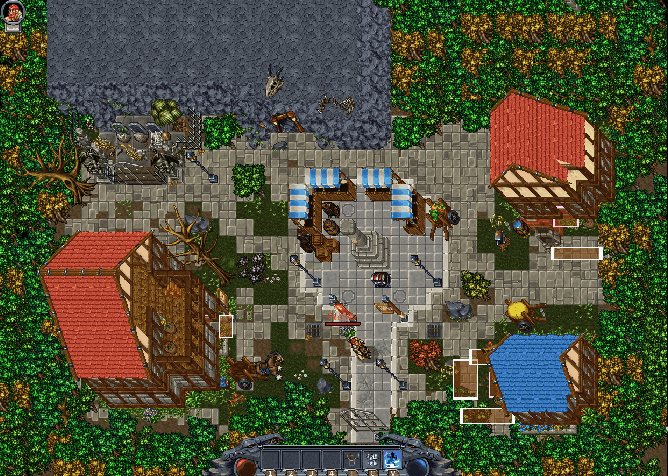 Compensation
The pricing for my work is very flexible and can cater to your needs for long-term projects. Before starting the work, I'd quote you the price which I'll then require a 50% deposit in the beginning, and the rest will be paid upon the completion of the project.
Prices won't change even if it ended up taking me more time than estimated.
So this isn't your typical traditional hourly based work which is a much better deal for you for a number of reasons:
I'm incentivized to deliver the work faster and more efficiently
You'll know exactly how much everything costs from the very beginning, which lets you manage your budget better
More transparency
Prices stay at where they are even if it ends up taking me more time than I estimated - which is often the case.
I can't charge you for slacking off
At last, I can always work with your budget. Feel free to ask to get quoted first.
Project inspection and consultation are completely free of charge!
So you don't lose anything by simply contacting me to inquire and have me take a good look at your project.
I also have a Fiverr account. It's not my main focus - mostly due to the revenue split and the time that it takes (2 weeks+) to get my payment, but I do have completed a few orders occasionally here and there as well as some happy customers and 5-star reviews.
My Fiverr page:
https://www.fiverr.com/mrvictordiaz33
Looking forward to working with you.
Last edited: