https://cwgames.itch.io/eggs-factor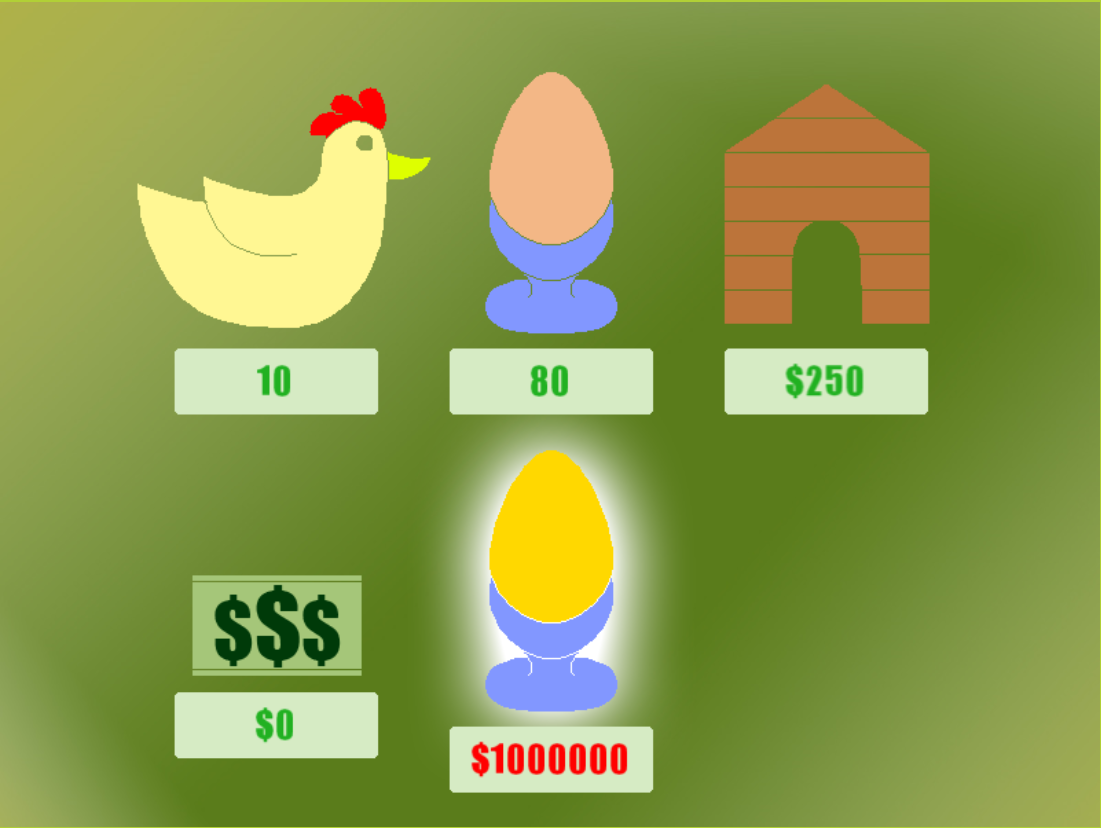 [ This was a very quick personal 'JAM' of sorts that is the product of a day and a bit of work - ENJOY!
]
-------------------
Hey hey hey! Have you ever wanted to be a chicken farmer and earn that coin? Well now you can with this fun little clicker!
Instructions:
Click the chicken to encourage faster egg laying (1 egg per chicken)!
Click your eggs to sell them and earn that Moolah!
Click the coup in order to buy more chickens!
The Golden Egg - earn enough cash and get your hands on this to win the game!