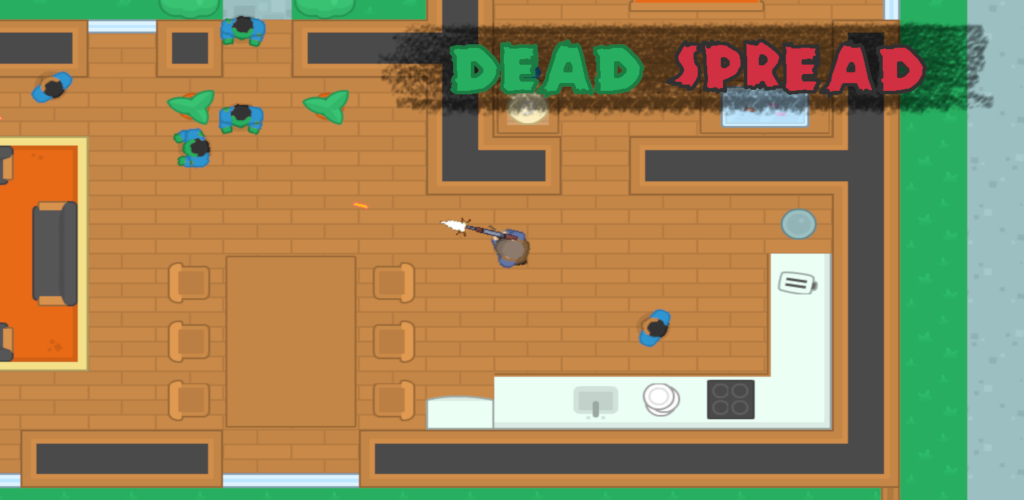 ​
Description
Dead Spread is a fast-paced action game where the "dead" (i.e. zombies), chase down and convert the "living" (i.e.
not
zombies) into more dead. You are tasked with stopping the dead from spreading, saving as many of the living as you can while not being converted yourself! You get scored after beating a level based on how many of the living you have saved.
Dead Spread is currently in a closed alpha but an open beta is due soon on the Google Play Store!
The open includes:
30 campaign levels
7 weapons
Easy to master controls
Survival mode (endless wave of dead)
Gameplay Video
Open Beta
Google Play Store
App Store -
Coming soon
Devlog
Jul 20th, 2020 -
Particles and Grenades
Apr 13th, 2020 - Back to it with Survival Mode
Feb 27th, 2020 -
Performance & flamethrowers
Feb 6th, 2020 -
More weapons, levels, and ideas
Jan 24th, 2020 -
New levels and a lot of feedback
Jan 16th, 2020 -
Taking my first steps!
Last edited: