Download link (itch.io):
https://davidrichard.itch.io/lostexplorer2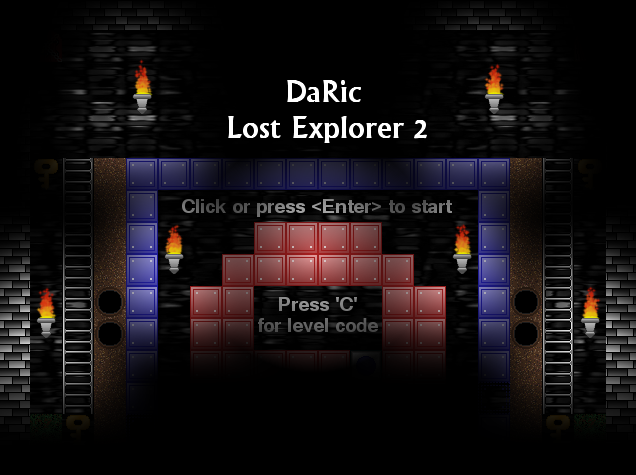 I had created a first version before this one - Horrible graphics, no sounds. But, I had recieved a good comment concerning its nice learning curve so I chose to do a second one which I still find good even up to today's game standards for those thart love retro type games. This was also my first attempt in using particles and playing arround with lighting back then.
Graphics are all original, drawn by me.
Story:
There's not much of a story honestly. I tried to do something but for the sake of nostalgics: A lost explorer (hence the name of the game) does not remember his name and cannot go further in his exploration. He must go through a castle full of puzzles for his freedom.
What's the game?
50 levels of puzzle solving. You must dig your way through dirt and leaves, find all keys, unlock all the brown doors to finally exity through the red door. No time limits, no ennemies, just a plain old puzzle solver. There is no saves BUT every time you solve a level, a code is given to you which you can enter when you play again to start at your next challenge without redoing the entire game again.
Controls:
You WILL be stuck at some point where you will have messed up and did an undoable mistake. Hit the "R" key to restart the level. Use the arrow keys to move.
Unlockables:
There are 2 secret codes to unlock once you have completed the final level twice. These codes are cheats if you want to retry the game which makes it a lot easier to complete.
Other screenshots: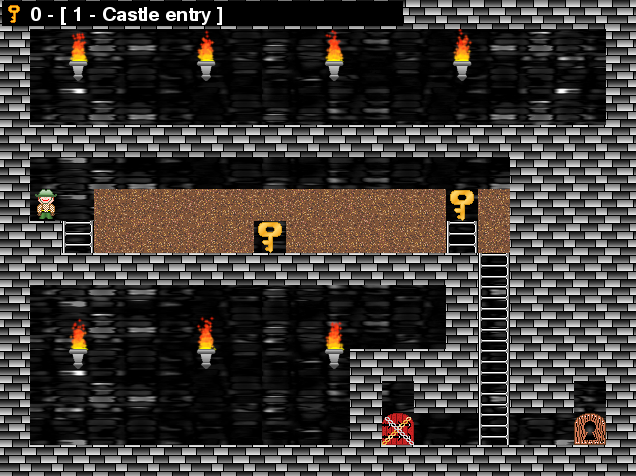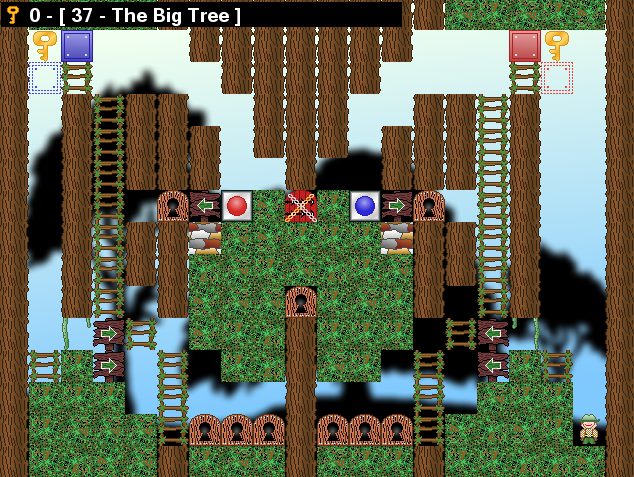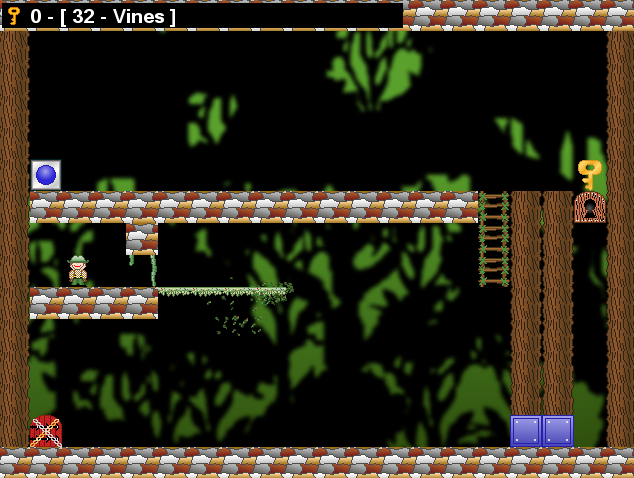 I chose to release VERRRY slowly the level codes of my game. They will be released here and her only. I will also consider this list as a count down until I begin to work on my next Lost Explorer game with GMS2. I have so many ideas that popped up recently, I'll sure have some fun and self-training.
Level number : Code - Level name
2020/08/28:
1 : {No_Code} - Castle entry
2 : RTJV - Ladder room
3 : RUIP - Dig in solid sand
4 : RKKJ - The lost key
5 : RTGS - Long shortcut
Last edited: