Hi,
I'm under windows 10, and I'd like to keep a bordered window, in order to be able to move the window around and minimize it,
but it also allows the payer to click on the close "X" button, whenever in the game which is not very convenient...
So is it possible to catch this windows event ?
I saw that an old extension is doing it thru a DLL but is there something new, or integrated into GMS2 that I missed ?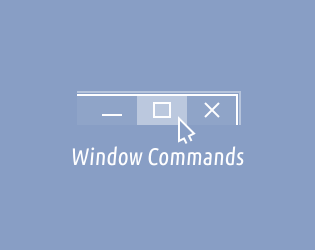 Check/disable/dispatch window commands in GameMaker

yellowafterlife.itch.io
Same question with the other Windows events that I'd like to catch/control (resize/minimize,maximize, restore).