I'm close to finishing 'Boot Camp Fitness' which will be released on Steam for Windows and Mac on 16th April 2020.
Become lean, athletic and insanely fit with Boot Camp Fitness! The ultimate cardio and bodyweight program, complete with 200 exercise variations for men and women. Unlock rewards such as new exercise locations and climb the boot camp ranks, as you become fitter, leaner and stronger. Each challenging workout is unique and never the same. No exercise equipment needed.
Simply follow along to the android's moves as she takes you through varied workouts. Every workout is different.
The game features 3 challenge levels, with beginner level being low impact, normal level which is challenging and advanced level for people with advanced cardio and fitness abilities.
Do you have what it takes to unlock all locations and achieve top rank? Are you ready to become the leanest, fittest possible version of yourself?
Trailer:
Quick demo:
For years now I've been looking for a non-VR fitness game on Steam, but there simply isn't one. Only gym/workout simulators not focused on improving the heath and fitness of the player. So I decided to make one, all the time following advice from fitness professionals. VR is amazing and continues to develop, however, I don't want to accidentally step on the cat or punch my TV when working out blind - I just don't fancy the idea of working out with huge goggles on anyhow, especially in a hot environment. I figured that there must be others out there that think the same.
This is my first game that has so far taken me 6 months to make (8 when the game is released). It has also taken me 6 months to realise that I needed to make a new account/password to access the GM community posts lol.
I still class myself as a beginner to GML, having started this project using drag 'n' drop for the first week until I picked up the basics of GML. Since then I've had to re-write some of my early dodgy code and redo some of my early animations in Blender, plus made and learnt from a lot of mistakes. However, the game runs smoothly on testing. The focus is on trying to help players reach their personal fitness goals by providing a tool to get there.
After release I plan to add to the game even more in updates. I plan to maybe include a calorie counter, maybe optional extra workout equipment - such as a skipping rope, dumbbells and a gym ball, even more exercises and playlist songs and even more content. I want to overdeliver with this game and I'm open to any ideas for improvements to the game and constructive criticism.
Have a great day guys
Wishing you fun and success in your GM projects.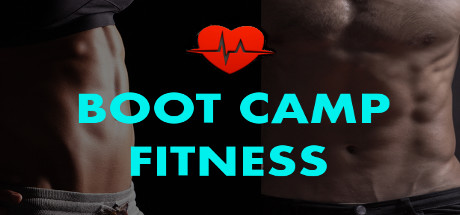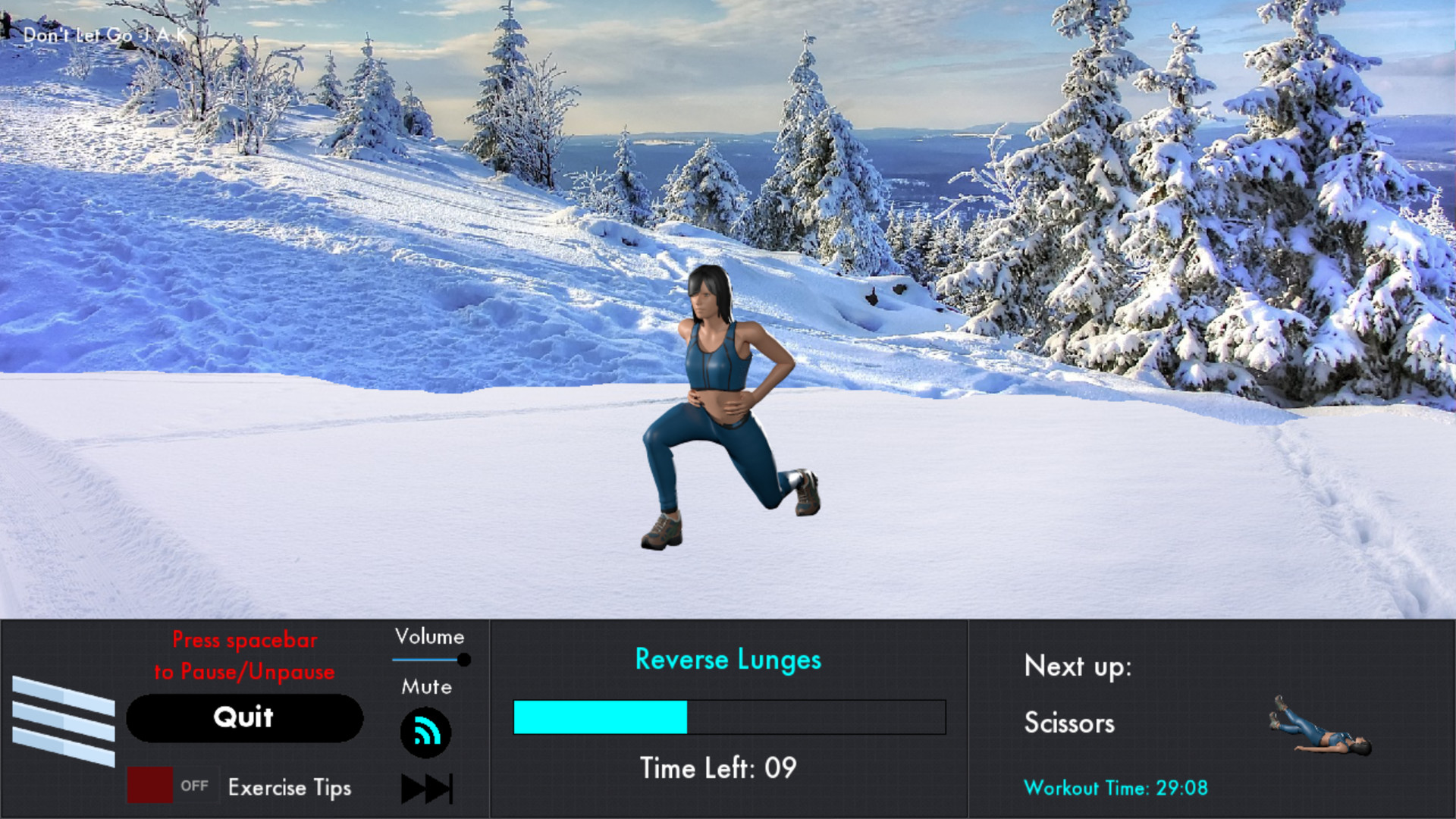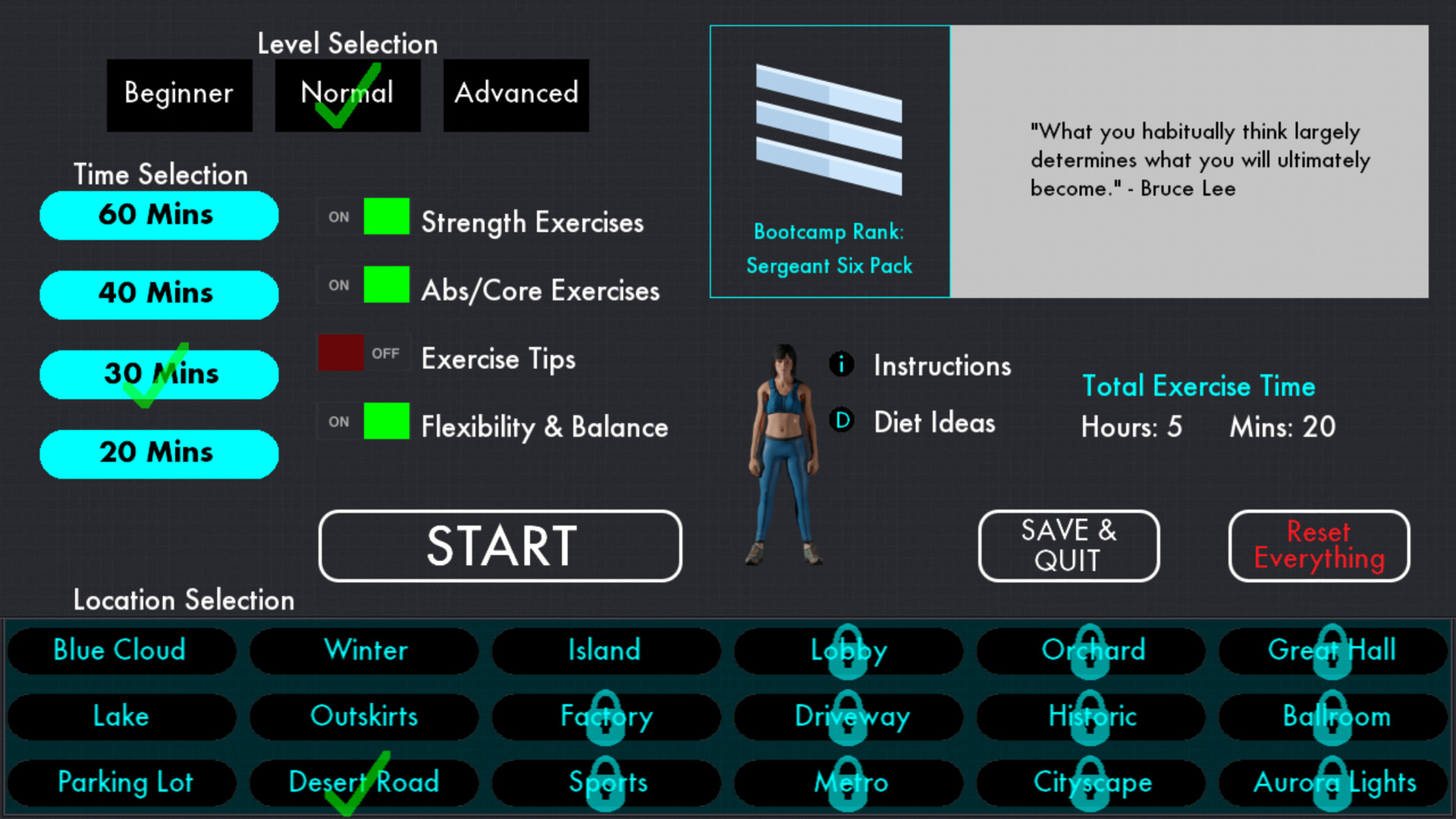 Last edited: