So far, the core gameplay loop is done. I'm still working on getting profile management going, alongside full controller support (currently you can't use a controller to navigate the menus, only play the game) and a lot of the options screen (including key/controller bindings). Plenty more heads coming, alongside different game modes. Have a go and let me know what you think.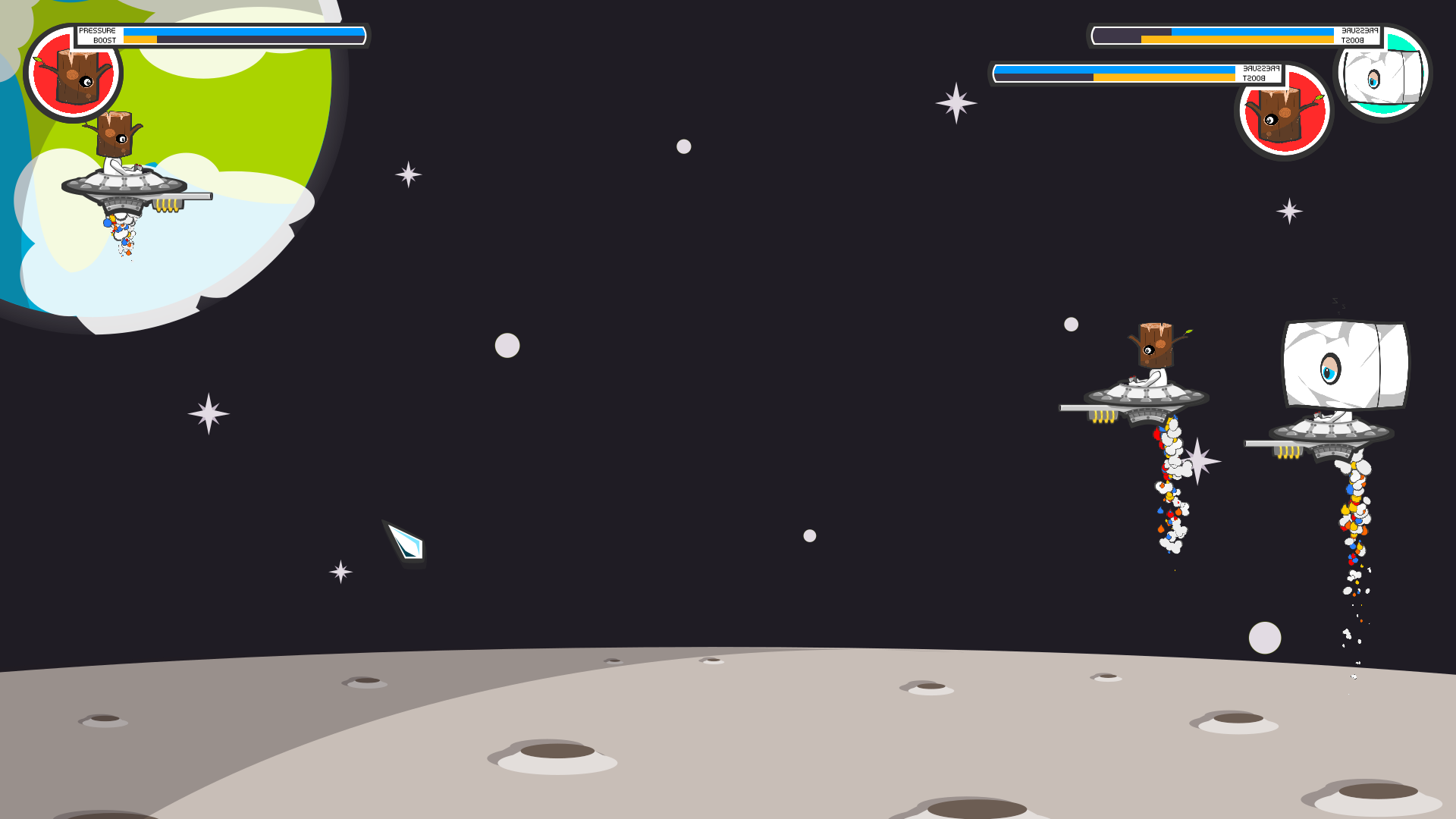 Download
Itch.io
GameJolt
Controls
Keyboard

Shoot - Left Shift
Boost - Spacebar

Gamepad
UPDATES
----------------------------------------------
25/02/2020
- I rebooted the project as I reminisced about simpler coding times. The artist had long since moved on to other projects, so I gutted the project of it's existing art and made my own. It's a little over halfway done I'd say. Here's the new format (as shown at the top of this post):
before
I let it lie for a while:
13/05/2018
- I started working with an artist and rebuilt the game engine around them. So there's the 'playable' version which is out of date now and uses the old scummy graphics and then the 'non-playable' version, which I haven't uploaded anywhere yet (due to the fact that I'm still building the thing) and contains all the new art.
So far most of the behind the scenes coding is completed, with basically the profiles page and the victory page left to do (and then just POLISH POLISH POLISH). I'm hoping to have a fully functional alpha/beta build with the new artwork done within the next two weeks.
For comparisons sake, here is some old art vs new art:
Old
New
Old
New
Last edited: