YO! This is a big update after a very long time! So if you thought this looked like kind of okay back then, then here you go!
Best place for updates is my Twitter!:
https://twitter.com/peydinburnham
Hi! My name is Peyton Burnham and this is my dumb game!
Behind the Rose is a turn-based RPG! (freakin crazy right??) It focuses on exploring and using magics in conjunction with a pseudo 3D design. It also features a turn-based battle system where you time attacks, block enemy attacks, and use magic based on mini-games.
Kinda cool gameplay features:
Pseudo 3D
-
The exploring and puzzle solving work in a simulated 3D space sorta thing. You can jump, ride wind currents, launch yourself out of leaves for high speed movement, bounce on stuff, etc! It's got a little bit of Mario to it which I think is pretty neat-o! This was a big reason I haven't updated in a long time, I had to figure out a way to do this that worked for me and it changed the way I'm fundamentally designing the game so this was a big chunk of work.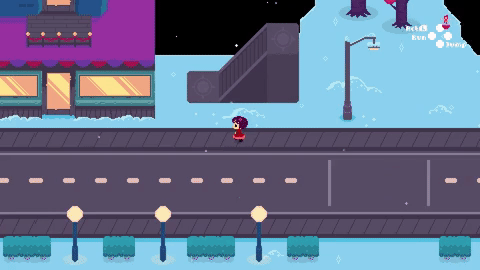 Mini-game based magics
-
The magics in the game each have a specific corresponding mini-game for battle, as you level up the mini-games evolve and get harder as well, but they stay fundamentally the same!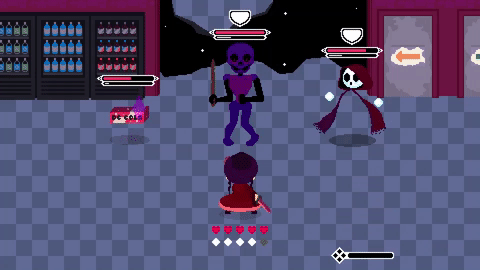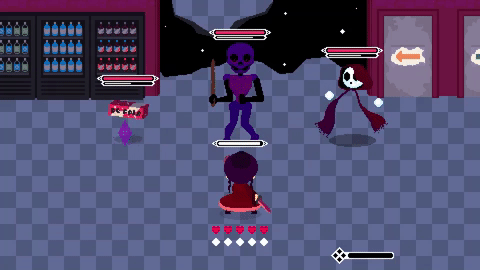 Directional blocking/critical attacks (GREATLY IMPROVED)
-
Every enemy can attack from left, right, or above. Some enemies telegraph what direction they're attacking from but might have tricky timing, some enemies trick you into thinking they're attacking from a different direction, some enemies attack a few times in a row, etc! A successful block will also completely reduce your damage to 0, so the better you get to know the enemies, the more likely you are to get through the whole game without dying!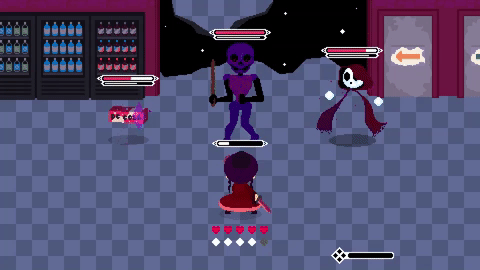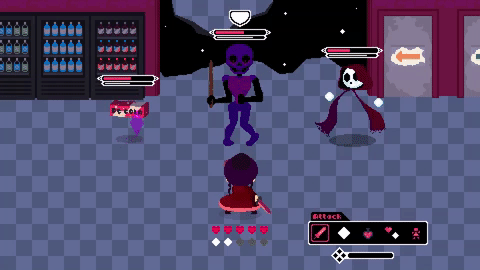 Leveling up based on exploration vs grinding (a couple examples are above)
-
You can find "Stars" that function like Heart Containers from the Zelda series! You can level up yourself (max HP up and your first ATK damage up), or you can level the Spirit of the Sword (max MP up and the Spirit's ATK damage up), or you can spend Stars to level up your Rings (the perk system in the game).
Sandbox level design
-
Each area is a sandbox (not huge - just non-linear) for exploring and finding baby-dungeons, not many required puzzles/fights going from town to town/dungeon to dungeon but tons of optional baby
dungeons/side-quests to discover on your own.
Story
-
For you story/narrative folks - Behind the Rose is based on a pretty gosh dang simple story. You don't know who you are, you set off on a journey to open the door locked behind the rose (OH DANG) and save the Heavenly Queen from her imprisonment at the hands of the Dark Beast for whatever reason! SUPER simple. The narrative is mostly based on exploring, discovering the world, and getting to know it's characters really well. For those of you that are into this stuff: there's plenty of lore, weird jrpg stuff, a healthy dose of darkness, tons of secrets, and all that other stuff! There's going to be tons of game and big story elements left over after your initial play through so there are a lot of secrets to be found.
Current progress:
Not crazy far! Like I said I unfortunately had to change everything about this game fundamentally, definitely for the better, but all of the systems are now in place. There are a lot of things done that don't fit together yet. About half of the first of the four main areas is finished. I'm currently working on the tutorial area (Doing it out of order for a lot of reasons). A few self-contained baby-dungeons are finished, a sidequest or two are finished. When the tutorial area is finished and I optimize the game a bit more I'll definitely have a demo out.
I'll also be doing another Kickstarter
this year with a re-assessed goal to cover some specific expenses, so if you really want to stay updated/engaged regularly and get more screenshots and whatever definitely go to my Twitter! Lastly, I'll leave you with a couple misc screenshots! Thanks so much!
Last edited: