https://store.steampowered.com/app/761570/Beard__Axe/
Beard & Axe is an action adventure rogue-lite. I've been beavering away on this game for 2+ years now, been tinkering with indie dev for more years than that, and finally I've released! I'm 100% positive I would not have finished this as a solo dev were it not for Gamemaker. I messed with the other big engines, and I honestly don't see how any solo devs manage it (especially if with a full time job and doing this as a semi-hobby).
The game is inspired by a lot of the current rogue-likes and classic 2d games. The main mechanism aside from the normal bits you would expect is that every quest requires the player to declare how much of the resources in the quest area that they will return with. Bringing back less (even by 1) results in all inventory being halved. Bringing back more results in the excess amounts being lost. Dying of course means everything the player was carrying (there is a home base inventory that isn't affected) is gone. Also there's a beer health meter. You can't do dwarfs without charting their drunkenness as health.
Thanks to everybody on this forum, I know I'm a dirty lurker but I couldn't have got past some of the challenges (especially early on) of wrapping my head around the way programmers solve problems. Almost everything I ran into was already solved here (sometimes in many various ways which was also instructive!). Excited to look at Gamemaker Studio 2 for my next project!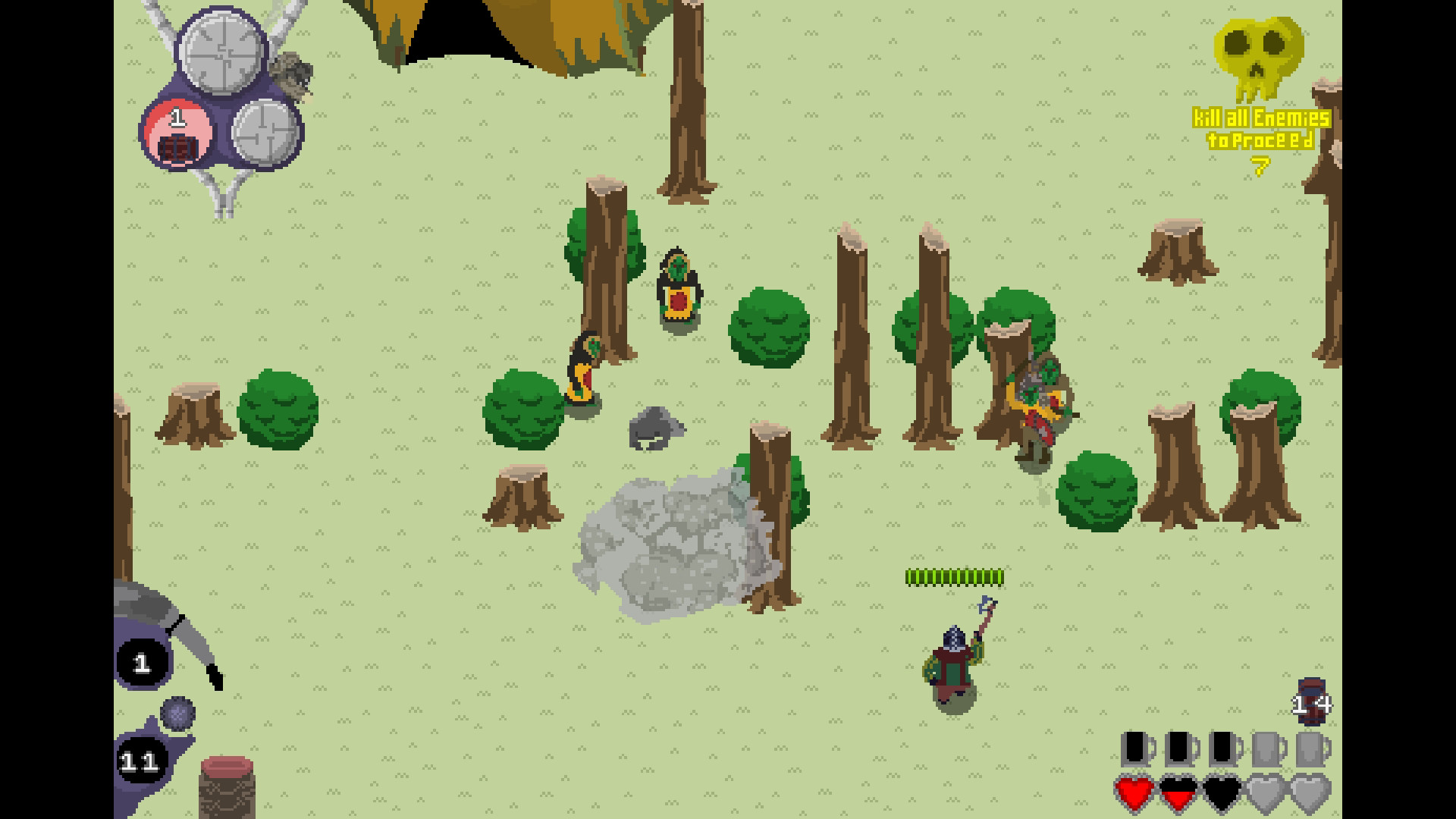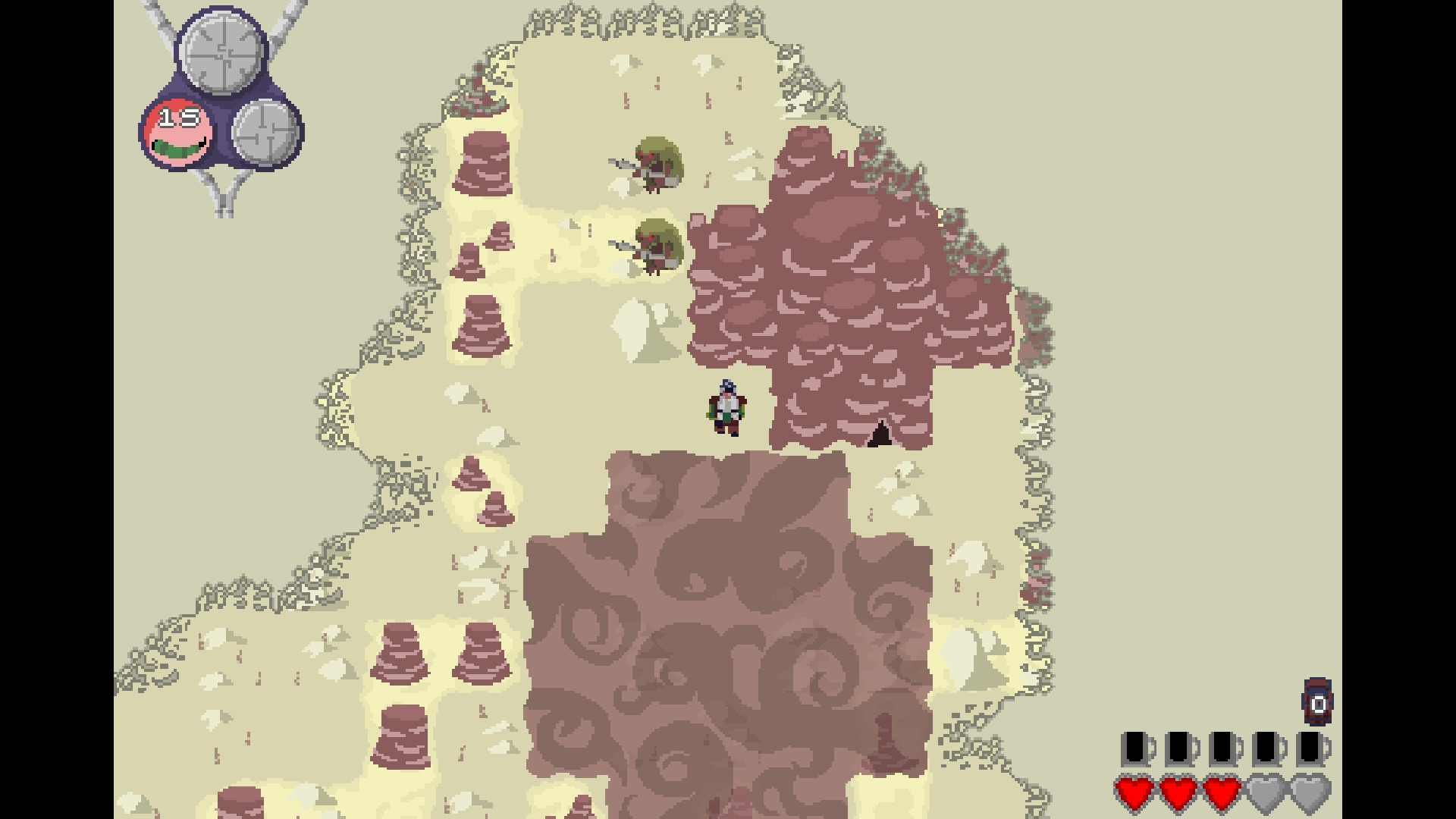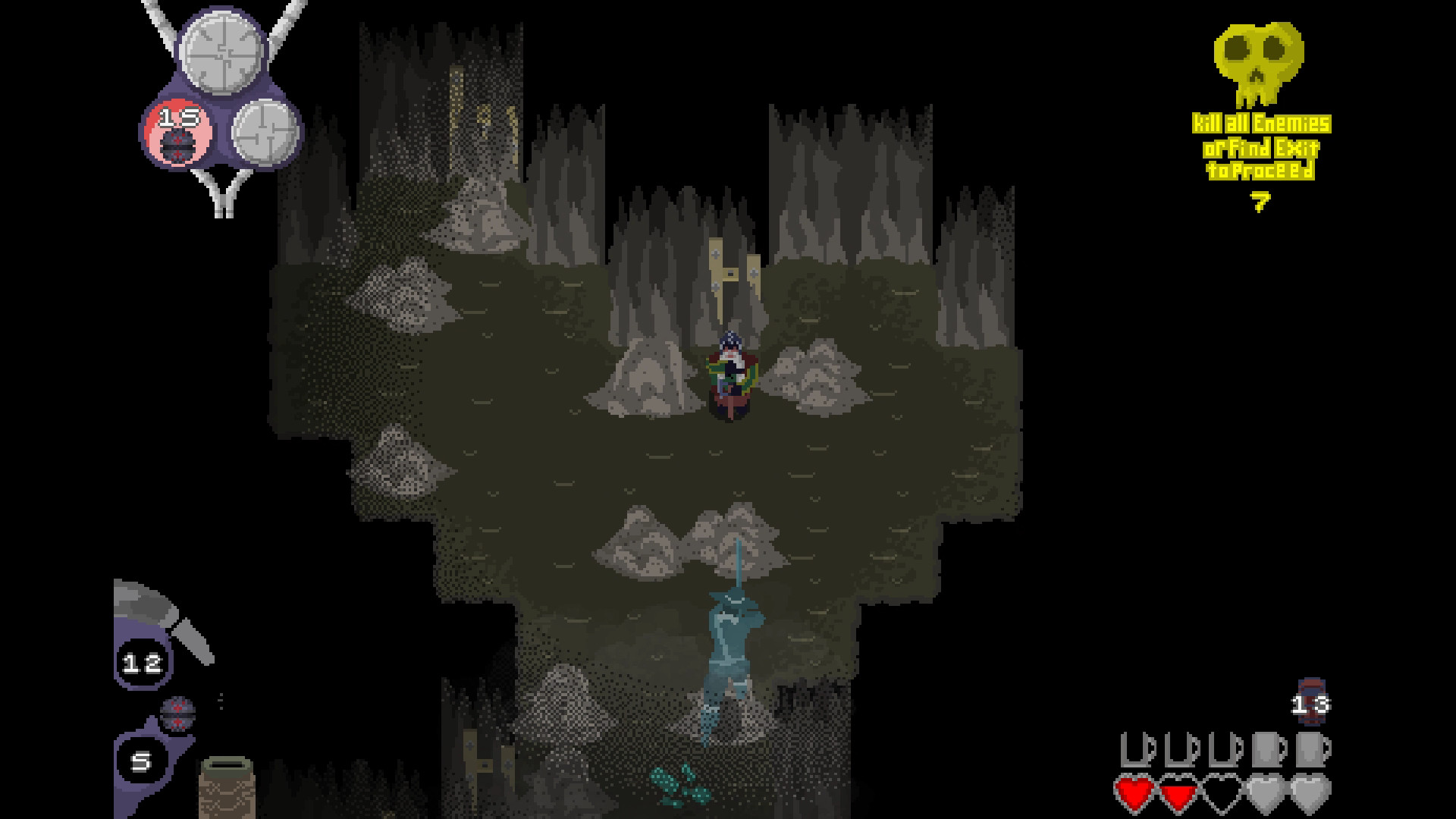 - Dwarfaparte