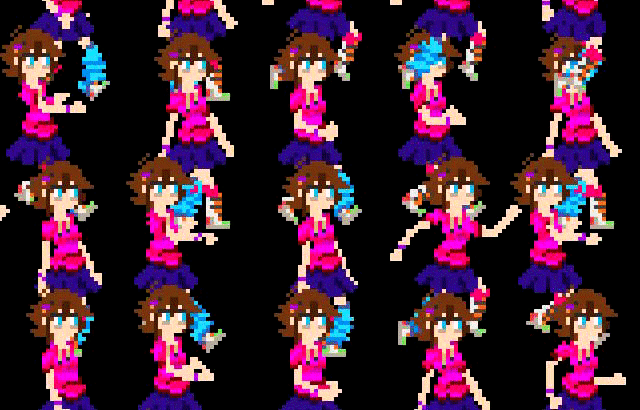 - A bare-bones, pure GML, modular animation runtime for GMS2 -
Nuxii 2D Skeletal Animation Runtime​

Downloads:
Download the most recent runtime (to be added in the near future once everything is wrapped up)
Marketplace(?)
GitHub
Direct
Introduction:
Hi, this began as a personal project which I've decided to share with others who are interested and might find use in my work. Additionally, it would be a learning experience for me to release and manage a project.
I am thinking of releasing this as free and open source, but we will have to see due to current circumstances.
Description:
The runtime includes a vast range of scripts for constructing your own skeletons and animations, as well as scripts for automatically decoding atlas and armature files from your favourite skeletal animation software into structures for use with your game. These scripts include:
sk_armature_build_dragonbones

(json,armatureNameOrID)
&
sk_armature_build_spine

(json,armatureNameOrID)
for your armature files; and
sk_atlas_build_dragonbones

(json,scale)
,
sk_atlas_build_libgdx

(libgdx,scale)
, and
sk_atlas_build_spriter

(json,scale)
for your atlas files.
Additionally, there are scripts included for accessing, managing, and rendering these armatures. For example, calling
sk_armature_updateWorldTransform

(myArmature)
will convert applied transformations of bones into world transformations. Then, once you are happy with your final pose, you can use
vertex_bake_armature

(myArmature,myAtlas,myVbuff)
, to bake your armature pose onto a vertex buffer in the "
full fat
" format (calling this function also returns the ID of the texture page to render from, which needs to be stored for when you submit your vertex buffer).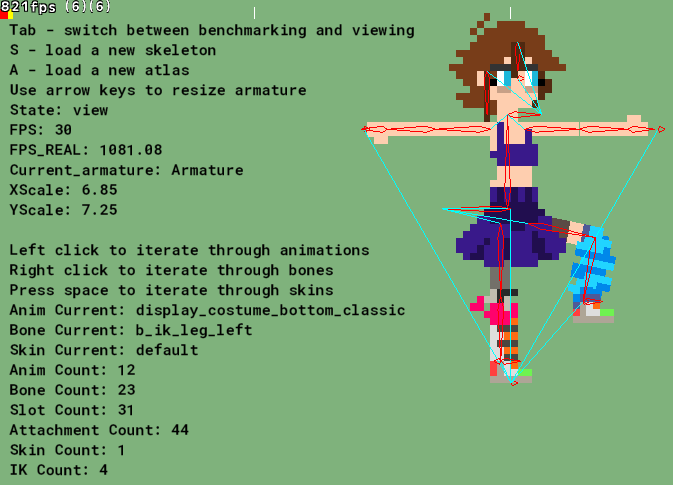 Demo for viewing and benchmarking armatures
​
Supported Formats:
DragonBones JSON Armature and Texture atlas support for version 5.5
Spine JSON Skeleton and Libgdx Texture atlas support (See below of a list of supported features)
Spriter SCON Entity and Texture atlas support
Features:
Entirely script-oriented; no overhead from objects
Add, edit, and remove data procedurally without the need for a skeletal animation software.
Manipulate bones, slots, and other armature data at runtime
Child bones and attachments are skewed naturally with non-uniform scales
Supports transformation & inverse kinematics (IK) constraints
IK constraint support for non-uniform parent scales

Supports multiple skins per armature
Supports multiple skins to be applied at once
Override specific attachments in a skin with the attachment remap stack*
Translate, scale, shear, and rotation transformations for bones and attachments
Supports the use of events
Supports the use point attachments
Supports the use of multiple attachments per slot for frame-by-frame animation
Supports full timeline support for bones, slots, constraints, events, and draw order frames
Interpolate between animation keyframes linearly or quadratically
Mix multiple animations with a selection of existing "mix modes"
Bones and constraints are cached into a single iterable list to improve performance and make nested constraints possible
Bake your final armatures directly onto vertex buffers to allow multiple sprites to be rendered from a single skeleton structure
Debug Scripts for bones, armatures, and atlas' with a range of debug arguments to help you figure out what's wrong in this cruel, cruel world...
Contains an abundance of helper scripts to improve usability of runtime features
Includes physics constraints for fancy jiggle bone movements that fluidly interact with your animations and movement at runtime
Includes hierarchy constraints for quick and easy dynamic reparenting of bones
Native animator to automatically handle the mixing of animations
* For example, having a skin ignore the attachments of certain body parts so you don't have multiple skins for each body part.
Planned Additions:
HTML documentation of script descriptions and applications
Optimisation improvements
Asymmetry handler for maintaining asymmetric features of an armature when flipping (such as different coloured arms)
Multi-page texture atlases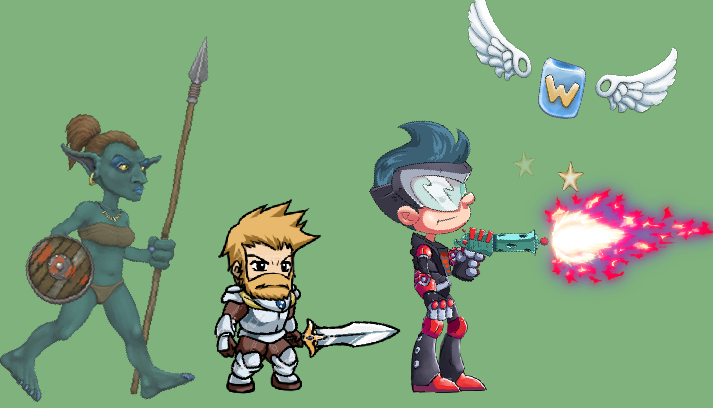 Support for Spine Essential
​
Unsupported Features:
(items from this list may be implemented if desired)
Mesh attachments
Clipping attachments
Bounding box attachments
Path attachments
Path constraints
Tint black slots (two colour slots)
Bezier curves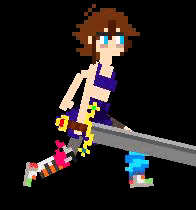 An Example of proceedural animation by manipulating a bone's IK end effector.
​
Limitations:
All sprites must be located on the same texture atlas in order to be attached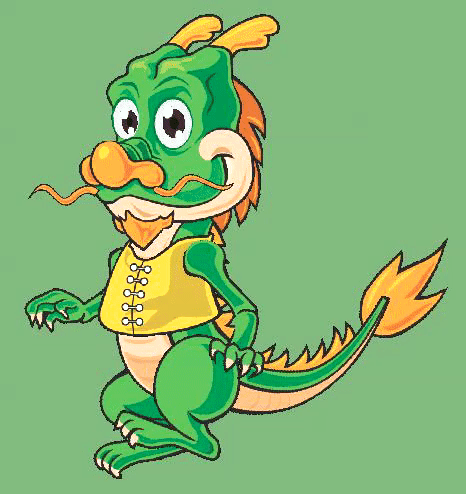 DragonBones Dragon rendered in Gamemaker Studio 2.
​
Change Log
(legacy docs, find future commits in the project
GitHub
)
:
In-Dev Version 0:
21/05/2018 23:49 - Added support for non-shearing inheritance (similar to how Spriter inherits bone scale)
21/05/2018 23:49 - Added a new type of image: The "Symbol", taking inspiration from flash animation programs.
21/05/2018 17:58 - Converted system from ds_lists into a more robust and efficient hybrid of arrays and data structures.
14/05/2018 21:46 - Updated DragonBones importer to version 5.6, which now includes IK constraint timelines.
14/05/2018 21:46 - Fixed a bug with timelines where first frames were being mixed prematurely.
14/05/2018 16:44 - Implemented limited support for Spine runtime.
14/05/2018 16:44 - Revamped drawOrder timeline so its more robust and stores more information with minimal additional overhead.
12/05/2018 21:51 - Implemented support for the libgdx texture atlas format (the .atlas files Spine uses!)
12/05/2018 19:07 - Polished physics constraint code.
12/05/2018 19:07 - Physics constraints now support rigid bodies and soft bodies.
12/05/2018 19:07 - Revamped the way inheritance works, fixing various constraint issues.
12/05/2018 00:39 - Added physics constraint which allows for jiggle bones that interact procedurally with animation movement.
11/05/2018 21:24 - Added hierarchy constraint to automate the dynamic re-parenting of bones.
11/05/2018 21:24 - Major cleanup and refactoring.
04/05/2018 20:32 - Added individual procedures for handling dynamic re-parenting of bones.
04/05/2018 20:32 - Fixed bugs with constraints not correcting applied transforms.
04/05/2018 15:36 - Added procedure to correct applied transforms using world transform.
04/05/2018 15:36 - Removed dynamic re-parenting from sk_bone_updateWorldTransform_ext, since it causes more problems than it solves.
04/05/2018 15:36 - Cleanup.
26/04/2018 22:05 - Minor efficiency improvements.
26/04/2018 18:57 - Implemented binary search.
26/04/2018 18:57 - Changed the way keyframes of a timeline are located, instead of getting the next frame, the current frame is obtained instead.
26/04/2018 18:57 - Fixed bug with timelines where the first keyframe was never being obtained, meanign some events were unable to be thrown.
26/04/2018 18:57 - Added attachment remaps and stacks to skin structures - these work in the same way as character maps in Spriter.
25/04/2018 20:35 - Revamped the way events are stored, managed, and thrown during animations.
See Appendix #6.
25/04/2018 20:35 - Updated the dragonbones importer to import event and draw order timeline data.
25/04/2018 00:54 - Implemented transform constraint timeline.
25/04/2018 00:54 - Implemented draw order timeline.
25/04/2018 00:54 - Implemented update order timeline.
25/04/2018 00:54 - Fixed a bug with transformation constraints where they would transform incorrectly.
25/04/2018 00:54 - Updated the way attachments are stored in slots, so they are only obtained when required from a nested ds_map.
25/04/2018 00:54 - Added calling script attribute to custom events to define a script to call.
23/04/2018 16:05 - General cleanup and improvements.
22/04/2018 12:59 - Added custom "plane" attachments, which use a matrix instead of a region.
22/04/2018 12:59 - Added point attachments.
22/04/2018 12:59 - Added transformation constraints.
22/04/2018 12:59 - Preparation for spriter support.
18/04/2018 00:49 - Reconverted system from arrays to ds_lists.
See Appendix #5.
17/04/2018 17:23 - Added shear transforms.
17/04/2018 17:23 - Revamped bone inheritance and transform modes.
17/04/2018 17:23 - Major Preparation for point attachments and transform constraints.
12/04/2018 14:05 - Minor preparation for mesh and clipping attachments, etc...
12/04/2018 14:05 - Implemented the Spriter texture atlas format.
11/04/2018 23:49 - Added support for cropped pages and pages not of a power of two.
See Appendix #4.
10/04/2018 23:13 - Added support for rotated regions in atlas' (90 degrees counter clockwise).
02/04/2018 23:08 - Added slot attribute: attachmentFinal.
See Appendix #3.
02/04/2018 23:08 - Moved slots to the armature cache; cutting the minimum number of loops per process in half!
02/04/2018 23:08 - Added Event timeline.
02/04/2018 23:08 - Added IK weight and bend timelines.
02/04/2018 23:08 - Decomposed the Atlas and Armature structures into a format where data is independent of where it is stored.
See Appendix #2.
02/04/2018 23:08 - Converted system from static data to dynamically defined data.
See Appendix #1.
02/04/2018 23:08 -
[REDACTED]
Converted system from ds_lists to arrays, this should hopefully result in a performance boost.
26/03/2018 15:59 - Added support for un-inherited scales for single bone systems.
26/03/2018 00:55 - Fixed a bug where IK constraints were getting erroneous solutions with non-uniform scales.
Appendix:
This allows you to create and remove bones and other skeleton data on the fly.


This makes these structures become more of an organised store of data with a few nifty functions to make your life easier, compared to the previous where each were practically the foundation of the entire system.
However, all this can even now be avoided if you desire by creating the skeleton data manually, for example: making a simple bone system that animates without requiring the overhead of the armature and atlas.


This can be altered after calling 'sk_armature_updateWorldTransform' to set the visible attachment for this slot (this is overwritten every step so its not permanent; if you want permanent, consider setting the attachment to the slots display list using 'sk_slot_add_attachment').


This does not include sprites created using sprite_add (and other sister functions).


The reason for this is due to arrays seeming to offer no performance gain at the expense of convenience; I ran some benchmarks and everything points towards lists being faster than arrays at runtime and startup. Results: https://pastebin.com/9MgzJQtE


Events are no longer managed manually by passing a ds_list to the animation proceedure; you now tell the event what script to execute like so:


Code:

var myEvent = sk_armature_find_event(myArmature,"myEvent");
sk_event_setScript(myEvent,myScript);

...and each time the event is thrown, it executes this script with the arguments being the data defined in your animation software:


Code:

argument0 <- boneData (this is a DragonBones specific attribute, but can be manipulated at runtime if you use an alternate piece of software)
argument1 <- string
argument2 <- real
argument3 <- int
argument4 <- sound

...I believe this to be a more intuitive than constantly polling for a specific event by checking whether it exists within the supplied ds_list.
Last edited: