20 Bubbles 2 Bees is a simple game where you control two bees by popping the soap bubbles on the flowers.
It can be played on computers or mobile devices. To play click on the link below.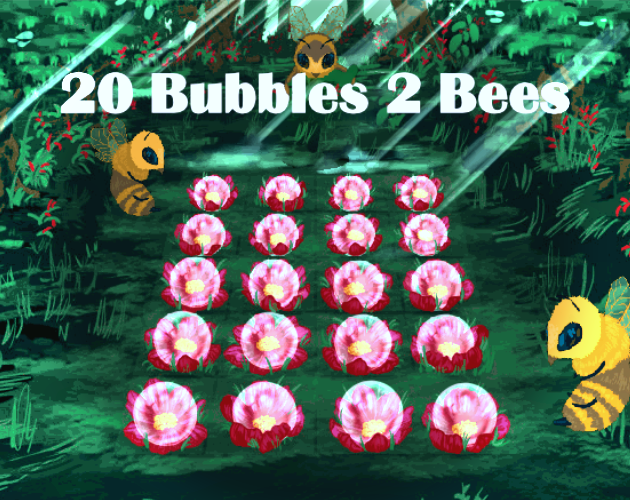 Controle duas abelhas, estourando as bolhas das flores de acordo com o plano.

luis-otavio-afonso.itch.io