Hi!
I'm Greenwitch, I'm an experienced programmer/software engineer with 8+ years of experience in various fields of programming/computer-science.
Specialties
Real-time, Online Multiplayer - The server is written in NodeJS which then gets deployed into a server of your choice. I also offer this specific 'deploying' service as well.
Custom IAP, payments API of your choice, ads, trackers, etc.
Other Custom Extensions - just message me with what you need.
HTML5 games, HTML5 scaling issues, video ads/IAP and payment API on browser games - I can help your HTML5 game to scale seamlessly across all devices. Anyone who has worked with GMS HTML5 knows it's truly a pain in the rear to properly do this. I can also turn your HTML5 app into native Android/iOS/Windows/Mac/Linux, as well as much more things not yet mentioned. You can simply contact me to inquire what you need.
Anything JS (Javascript) based.
Custom online HTTP based functionalities, login/register webpage, online error logging, user data, all with seamless integration into GameMaker
Online saves, user analytics, login/register, other types of data fetching/stream, etc.
Custom server module in PHP
Database: MySQL/MySQLi, MongoDB, etc.
Server management, security, and deployment
​
I can help you deploying your real-time online multiplayer game into a VPS/dedicated server that starts at $5/month no problem by SSH-ing into it, install the required dependencies, prepare and serve your static files, database, wire them together, and make your NodeJS runtime run forever (automation to restart when failing, etc).​
Basically if you need
anything
that involves online connectivity with GameMaker Studio 2, chances are, I can work on that too.
So those are only some of the things that I specialize in, and things that can help me stand out among the crowd of other programmers looking for work. Outside of that, I also dominate every single aspect GameMaker Studio 2 very well, so if you have any needs on regular game creations like the ones below, feel free to contact me and inquire.
Top-down
Platformers
Shoot 'm Up
Side-scroller beat 'm up
RPGs and Pseudo-RPGs
Advanced inventory/items/stats system
Particles - designing and incorporating a robust modular particle system
Project and code management
Fixing your broken/buggy project
Make a custom game of your idea from zero
Teaching service - I can personally teach you GameMaker
Consulting service - Maybe you're confused about the technical directions to go with your awesome idea?
Some of My Past Work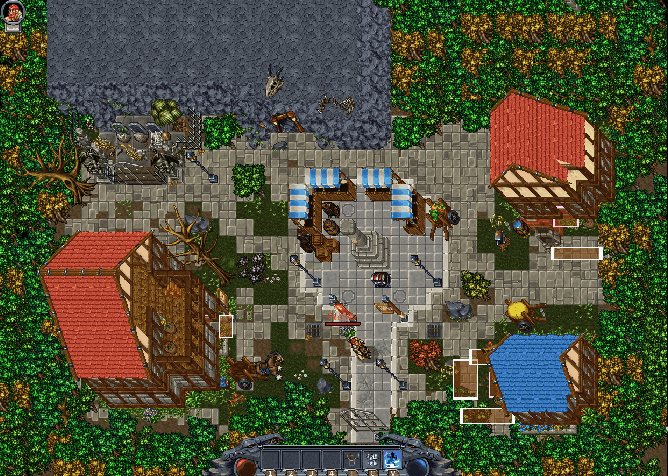 Compensation
My rate is
$14/hour
for every type of work. I'm pretty flexible on the pricing, so I can always work with your budget. Feel free ask to get quoted first before starting the work and go with a fixed price instead.
I'm also available for long term work.
I also have a Fiverr account. It's not my main focus - mostly due to the revenue split and the time that it takes (2 weeks+) to get my payment, but I do have completed a few orders occasionally here and there as well as some happy customers and 5-star reviews.
My Fiverr page:
https://www.fiverr.com/mrvictordiaz33
Looking forward to working with you.
Last edited: